It is essential to be able to trust the content that you are reading. You don't want to fall for a fake or misleading article, and plagiarism software can help make sure that doesn't happen.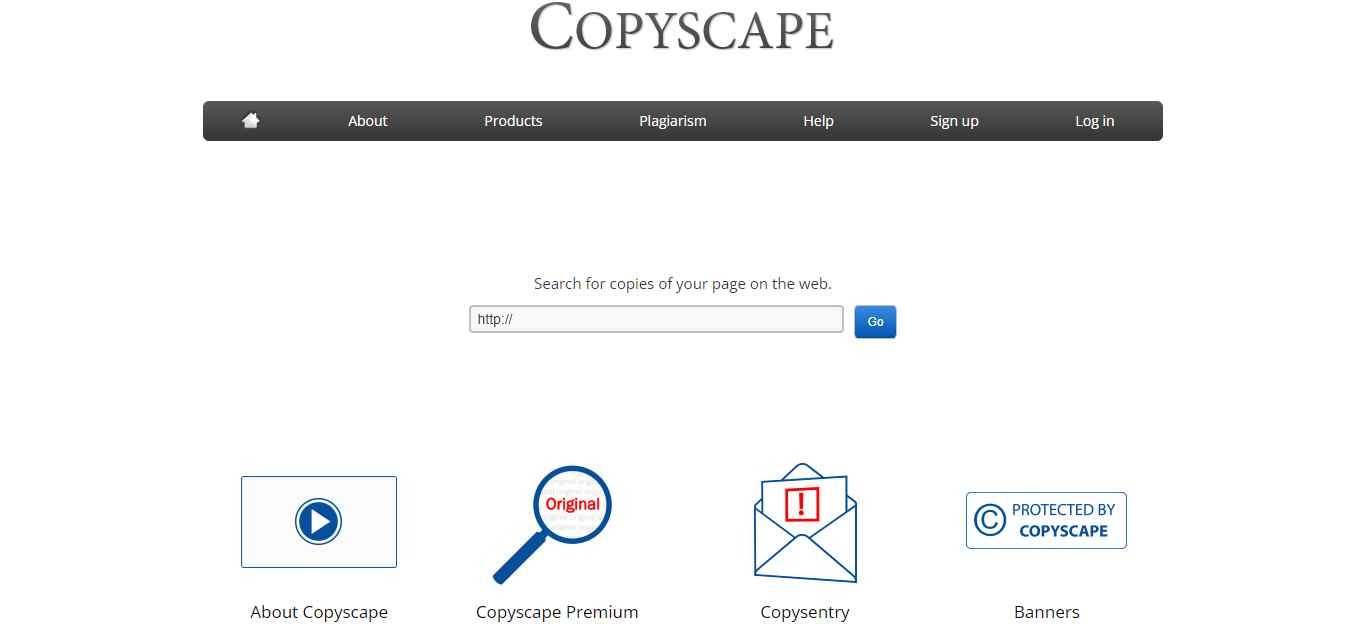 CopyScape is a plagiarism checker and content copier detector. CopyScape can find duplicate content, which can be found on websites, blogs, or even social media pages. Recently, an article was written by Forbes about how some people don't know if they are plagiarizing and what it means to do so. We all must understand this issue because it can have severe consequences for our professional lives. 
Grammarly's plagiarism checker is a great way to ensure that you're not accidentally plagiarizing someone else's work. If you use content from an outside source, it can be challenging to make sure everything matches up correctly.
With Grammarly, all of your text will be checked for any possible instances of copying and pasting without giving credit. It can also help catch grammar mistakes, sentence structure errors, or word use issues before they happen! 
Grammarly is a powerful tool for writers who avoid plagiarism while ensuring their writing remains clear and compelling. The best part?
ProWritingAid is the best free plagiarism checker for writers, bloggers, and content creators. It has saved many hours spent on rewriting articles that were found to be copied from other sources. The website's easy-to-use plagiarism detection software can help you avoid legal issues as well as getting penalized by search engines like Google. 
Suppose a blogger or writer would like to make sure their blog posts are original. In that case, ProWritingAid offers them an opportunity to find out if they have been guilty of plagiarizing material in the past.
The site allows people to upload any article or piece of writing, and it will show whether it has been published elsewhere before with a percentage match score between 0% and 100%. 
Plagiarism Checker X is an online tool that can help identify material that has been copied from another source. When writing an essay, research paper, article, or blog post, it's always essential to make sure the ideas and content are your own. Some offer free online services, while others provide downloadable software or applications on computers and mobile devices. Plagiarism Checker X provides various options with different features geared towards students, teachers, and writers at all skill levels, so there's something for everyone!
Plagscan is the best plagiarism checker. It detects and highlights similarities in text. We have a free online service that anyone can use anytime for any purpose- from students to bloggers or journalists. Plagscan performs both content analysis and word matching with various tools to detect plagiarized content on websites, blogs, social media posts, papers, and more.
The website provides detailed reports containing information about similarity percentages, sources found and links to the source if they are available.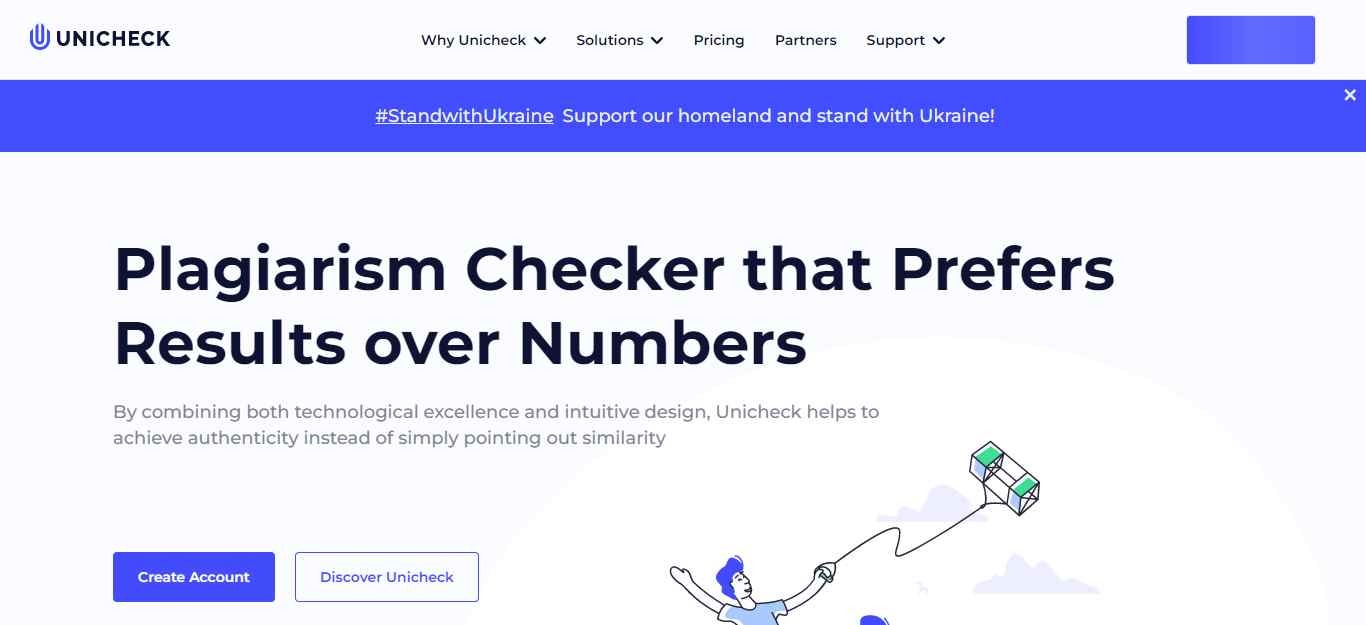 Unicheck is a free plagiarism checker. It can be used by students, bloggers, marketers, teachers, and anybody else who wants to ensure that their work is original.
Many sites are available for this purpose, but Unicheck's features make it an excellent choice for people looking for an online plagiarism checker. Students can use the site to write papers, so they don't accidentally copy someone else's work in their assignments.
Teachers may also find it helpful when grading essays or other schoolwork that needs to be checked for any reproduced material from the internet or other sources of information.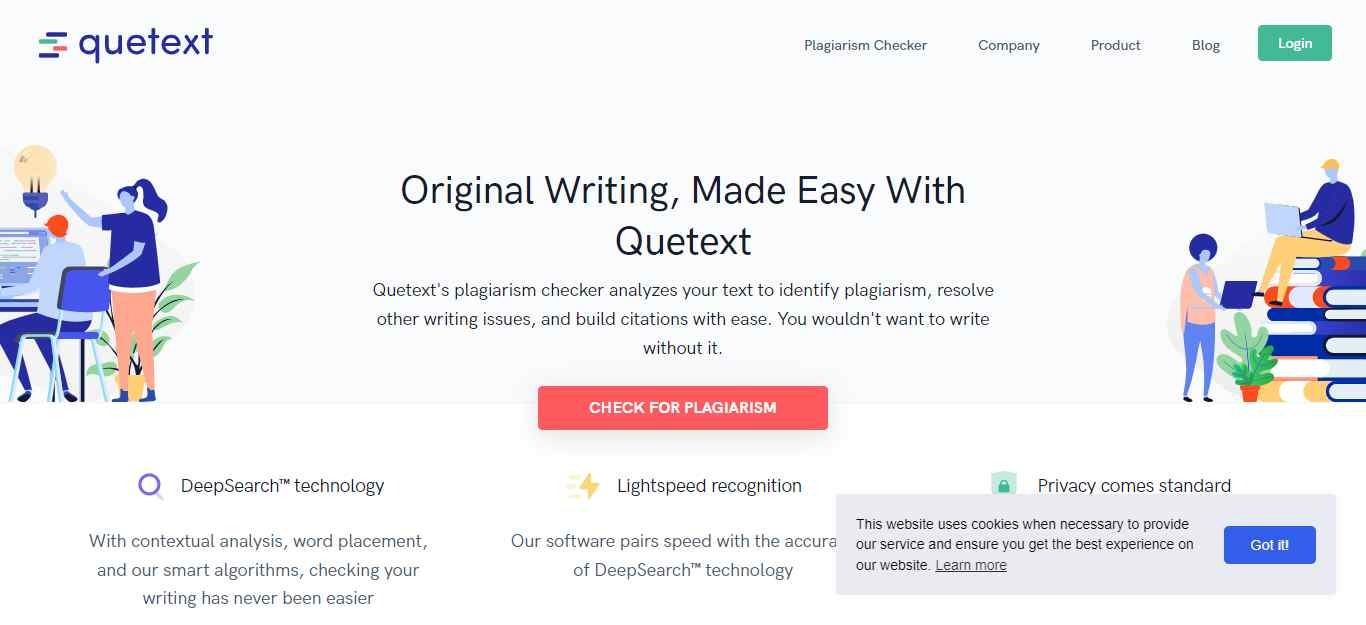 Quetext is a free plagiarism checker that helps you avoid citations and referencing errors. Quetext will show you the sentences in your text which are most similar to those found on other websites, so you can make sure that what you're writing is original content. 
Quetext has been designed for students, researchers, and academics who want to avoid citations and referencing errors when writing essays or research papers. It's also great for bloggers who wish to reference their sources quickly and easily without having to do too much digging around. 
Copyleaks is a plagiarism checker for bloggers. It detects when you've copied and pasted content from other sources on the web so that you can fix it before publishing your post. This tool is beneficial if you're new to blogging or don't know how to paraphrase text properly. Copyleaks' plagiarism checker will help ensure that your blog posts are original, quality writing!
Turnitin is a trusted plagiarism checking service that prevents academic dishonesty. It checks students' assignments for similarities to other sources and tells them if they have an original work or not. Students can use this tool at no charge with their school login information. Turnitin also provides educators with the ability to create classes, courses, and departments and manage student groups and individual profiles in one place. Find out how Turnitin can help you succeed academically today! 
The blog post introduction should include: Who is the article intended for? What's being discussed? Why it's important? And what will be covered in the article (such as who'll find it useful)?
Ithenticate.com is one of the most effective and affordable plagiarism checkers on the market, as well as the only option that offers a free trial before you commit to purchasing it.
It also has an online version for those who prefer to write in a browser rather than download software, which can be used with all major browsers (IE, Firefox, Chrome).
The site also features several other valuable services, such as sentence structure analysis and grammar checking. With these online tools at your disposal, you'll never have to worry about submitting work that might not be your own again!
DupliChecker.com is an online plagiarism checker with the ability to scan documents for plagiarism, grammar, and spelling errors and compare two texts (e.g., essays).
DupliChecker can help students identify sources they are unaware of when conducting research and avoid being penalized by their teachers or professors for unintentional mistakes. The free version allows unlimited scans per month at a time limit of ten minutes per document scanned.
Plagiarism is a big problem for students, professors, and the general public. Whether it's copying text from Wikipedia or citing someone else's work as your own, plagiarism is unethical and illegal. Several online tools can help detect plagiarism in an essay, article, or another piece of writing by comparing it to other texts on the web. This blog post will introduce you to some of these free tools so you can use them when needed!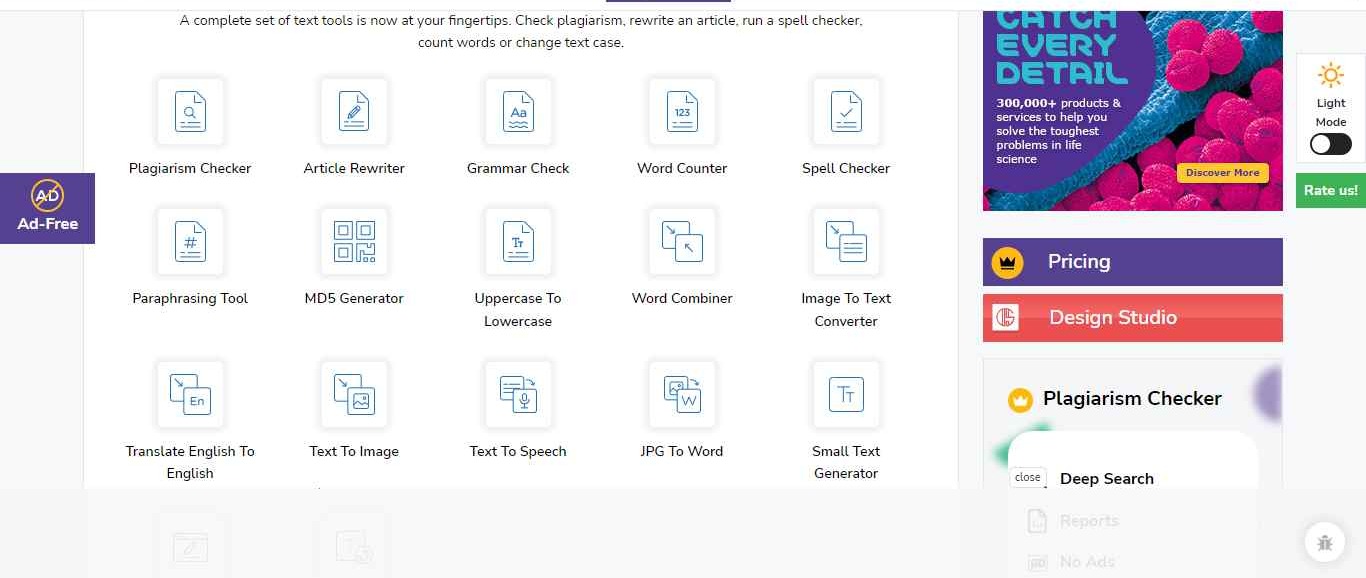 Smallseotools.com Plagiarism Checker is a free plagiarism checker that allows you to check for the presence of plagiarized content on your website or blog.
The software is easy-to-use, with an intuitive interface and instant results so you can quickly determine whether there are any instances of unauthorized copying on your site. 
Plagiarismsoftware.net Plagiarism Checker is the best tool to find out if someone has copied your content without crediting you as the author. It's fast, free, and accurate! Simply upload a document in MS Word (.doc), PDF (.pdf) or text (.txt) format and press "Check". 
What is a plagiarism checker..?
A plagiarism checker is a software that searches for similarities between your content and other published material on the internet. This can be used to identify if someone has copied your work, or it can also help you make sure that you're following best practices with regard to copyright law.
There are free online tools available like Grammarly's Plagiarism Checker Tool and paid ones such as Copyscape, which costs $10 per month.