PDF Plugins is a plugin that helps you to create, edit and convert PDF files. It offers an intuitive interface with everything in one place, so you can focus on your task. In this blog post, we talk about the 12 Best PDF Plugins for WordPress (PDF Embed & Downloads) 2021.
12 Best PDF Plugins for WordPress, 2021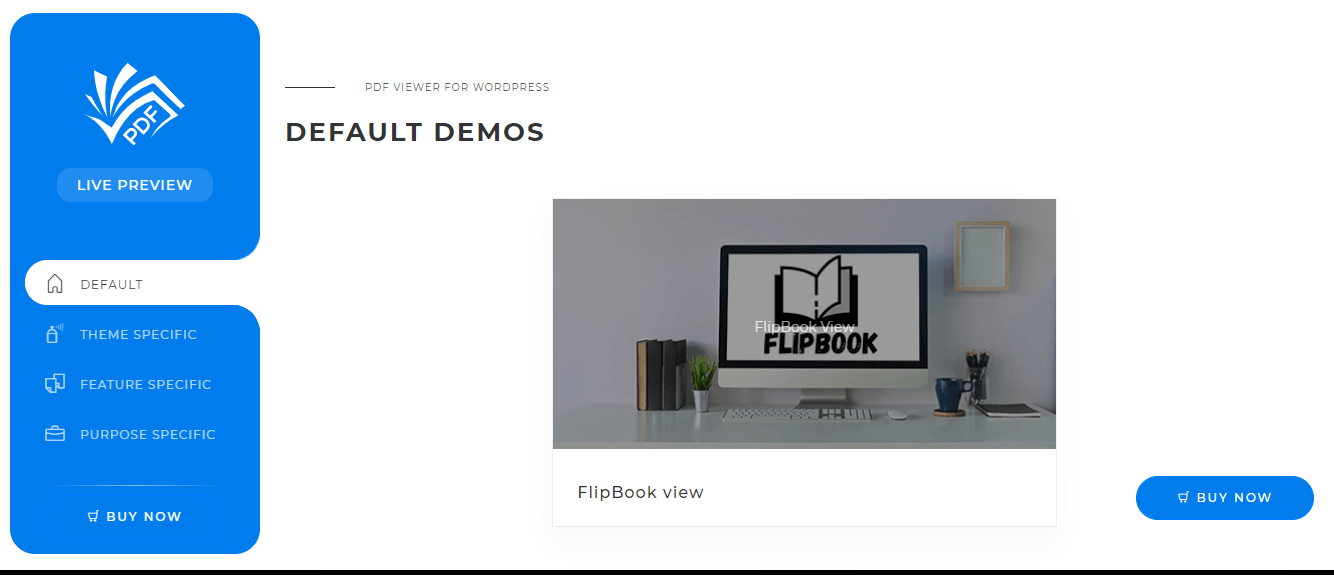 PDF Viewer for WordPress is a plugin that lets you upload and display PDFs on your website. 
It's an easy way to share files, documents, and presentations with people who cannot view them in their browser.
This plug-in works well for many use cases: if you want to showcase a document or presentation on your site without having the user download it first; if you're blogging about scientific research and need to provide readers with supplementary information; or if you want to make available an article as downloadable content but also give users the option of reading it online.
Pricing : Paid
The PDF Embedder is a tool that makes it easy to embed pdfs on your blog so that you can share your documents with readers. The process is simple:
Just upload the document you want to share.
Crop it if necessary.
Add some text for context.
Click "Embed" to display the embed code.
You're all set! 
The PDF Embedder will help keep you organized by allowing you to store essential documents online without having them clutter up your hard drive or take up space on your computer. 
It also offers an easier way of sharing information with others who may not have access to duplicate files. 
Pricing : FREE
The WordPress PDF Light Viewer Plugin is a tool that allows your visitors to view the content of a PDF without downloading it. 
This plug-in will help you save on server space and bandwidth and make your site more user-friendly for people viewing it on their mobile devices or tablets. It's easy to install – follow these easy steps: 
1) Download the plug-in from its website by clicking here 
2) Once downloaded, upload the ZIP file 
3) Activate the plug-in in "Plug-ins." 
4) Add an icon for this new tool in "Appearance ⇾ Widgets." 
5) That's it! The next time someone visits your page, they'll see a link called "PDF Document," which will allow them to open. The WordPress PDF Light Viewer plug-in is an excellent tool for bloggers. 
Pricing : FREE
PDF.js is an innovative JavaScript library that renders PDF documents in the browser without requiring any third-party plug-in (like Adobe Reader). 
This article highlights some of the best plug-ins for viewing and editing PDF files right from within your browser, including PDF Viewer, Paperless, and JotterPad Online. 
Each plug-in offers something different depending on what you need to do with your pdfs. For example, some viewers allow you to search through all pages of a document, whereas others have annotation features like highlighting text or adding notes in the margins. 
You can also use these apps as an alternative to Microsoft Office when collaborating on projects with other people – it's great for teamwork! 
Pricing : FREE
Do you need to print packing slips and invoices for your WooCommerce shipments? We've got an easy tutorial for setting up PDFs on your WordPress site. 
Download the plug-in from WooCommerce > Settings > Plug-ins> Add New, then activate it by clicking Activate Plugin. 
Enter settings at: WooCommerce → Settings → PDF Invoices & Packing Slips 
Upload a blank invoice template and add fields as needed (hold the mouse over the field label) 
Select PDF or CSV format; select Prefix/Suffix if you want to include company name, address info etc.
Pricing : FREE
06: Print Friendly and PDF Button Plugins
PrintFriendly is a handy tool that helps you print and email PDFs. It's free to use, and it saves tons of time! "Print" your documents as full-page prints or single sheets with perforated edges so they can be easily torn off the paper for easy filing. 
You can also "PDF" them in high resolution onto one page, making it easier to read on an iPad or tablet. 
The best part? PrintFriendly lets you send emails with links from Gmail, Outlook, Yahoo!, AOL & more! All you need is a basic account (even if you've never used any of them before). 
EmbedPress is a WordPress plugin that does what it says on the box. It allows you to embed content from other sites, like YouTube videos and Slideshare presentations, within your blog posts without having to leave WordPress. 
Pricing : FREE
The premise of this plug-in is simple: copy and paste the URL of the video or presentation in question into an EmbedPress field and hit "Publish" – no more clunky third-party websites!
You have complete control over how embedded media will look with custom widths for images and options for text alignment, font size, color scheme and more. 
This means that if you're looking for a way to enhance your blogging experience, EmbedPress might be just what you need!
Pricing : FREE
Gravity PDF plug-ins are a great way to add some flair and personality to your business documents. These plug-ins can be used with Microsoft Word, PowerPoint, and Excel. 
They come in a variety of different colors such as red, blue, green and yellow. There is also an option for you to choose from three different shapes: starburst, sprocket or spiral. 
The best part about these plug-ins is that they're easy to use! Open any document type mentioned above with the plug-in installed on your computer, then click Insert -> Object -> Other Objects -> Gravity PDF Plugin -> select one of the options listed above.
Pricing : FREE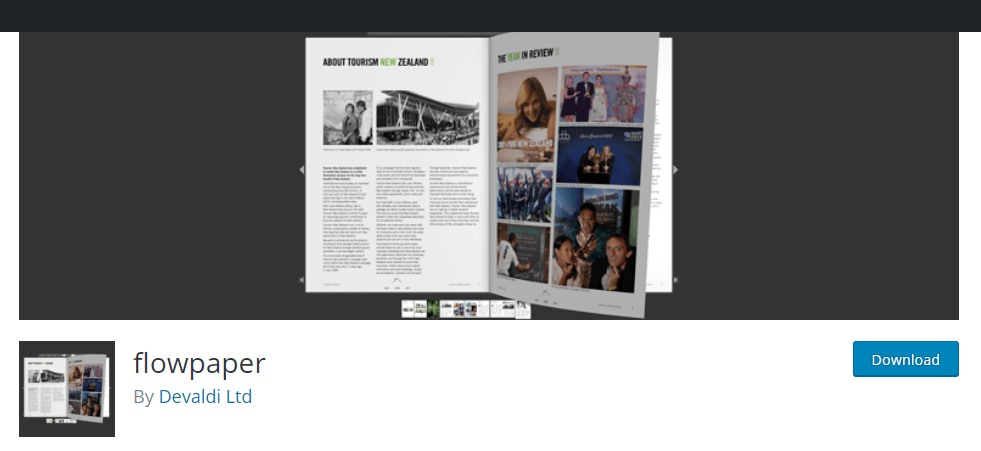 I've been using Flowpaper for years now, and I'm always amazed at how much it's improved. In the past, the only thing you could do with it made a flowchart of sorts.
 Now Flowpaper has plug-ins that allow you to create mind maps, project schedules, databases and more! One of the best things about Flowpapers is that they are free (just like all other Google products). 
They have an excellent interface which makes them easy to use even if you're not very tech-savvy. 
The options for customization are also great! You can change colors, sizes, and shapes and choose from tons of different templates or start your own from scratch! 
Pricing : FREE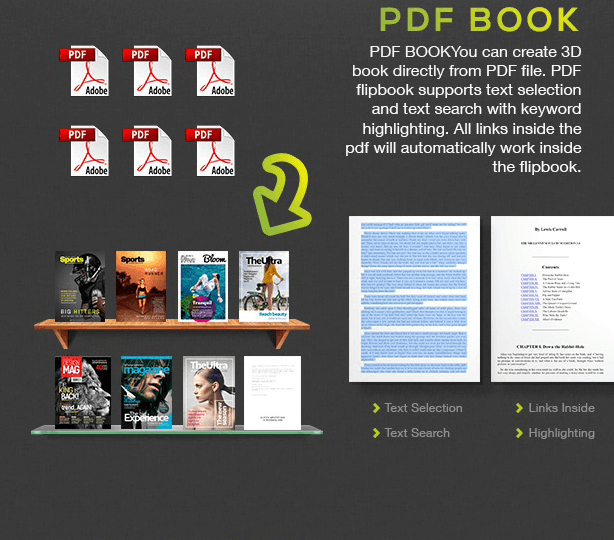 The Real3D Flipbook WordPress Plugin is an all-inclusive solution for those looking to take their flipping books to the next level. With this plug-in, it's easy to get started with creating interactive 3D magazines or portfolios. 
The plug-in includes lots of features like drag and drop animations and transitions in just a few clicks! It also offers mobile compatibility so that visitors can enjoy flipping through pages from anywhere. All of these features make this plug-in one of the most advanced solutions available today!
Pricing : Paid
E2pdf is a plug-in that has been created to help in the conversion of ebooks from PDFs. The plug-in can be used with any WordPress site, and it's simple to use, too. 
With just a few clicks, you'll be able to convert your book into an EPUB or MOBI file that will work on many different reading devices like smartphones, tablets and laptops. The process for using this plug-in is easy if you follow these steps:  
1) Download the latest version of E2PDF 
2) Upload the plug-in folder into your /content/plug-ins directory 3) Activate the plug-in 
4) Click "Convert." 
5) Fill out some conversion settings 
6) Click "Start Conversion."  
Pricing : FREE
PDF & Print by BestWebSoft Plugins is a set of plug-ins that will help your blog create, edit and print PDFs with ease. 
With the plug-in, you can use WordPress' built-in editor to format text and images to look like the finished product or export from any page in your blog as a PDF. 
You can also save pages as JPEGs for those who want to share individual posts on social media sites such as Facebook, Twitter or Instagram. 
The plug-in also allows you to combine several commands into one PDF document for easy sharing via email or to upload it online. It's an essential tool if you're looking for new ways to engage your audience and generate more leads!
Pricing : FREE
PDF Plugins are utilities that convert documents to PDF format. They can be an excellent tool for any blogger or business owner who wants to publish their work online with no worries about how it will look in the end.
Also Check : Best WordPress Themes