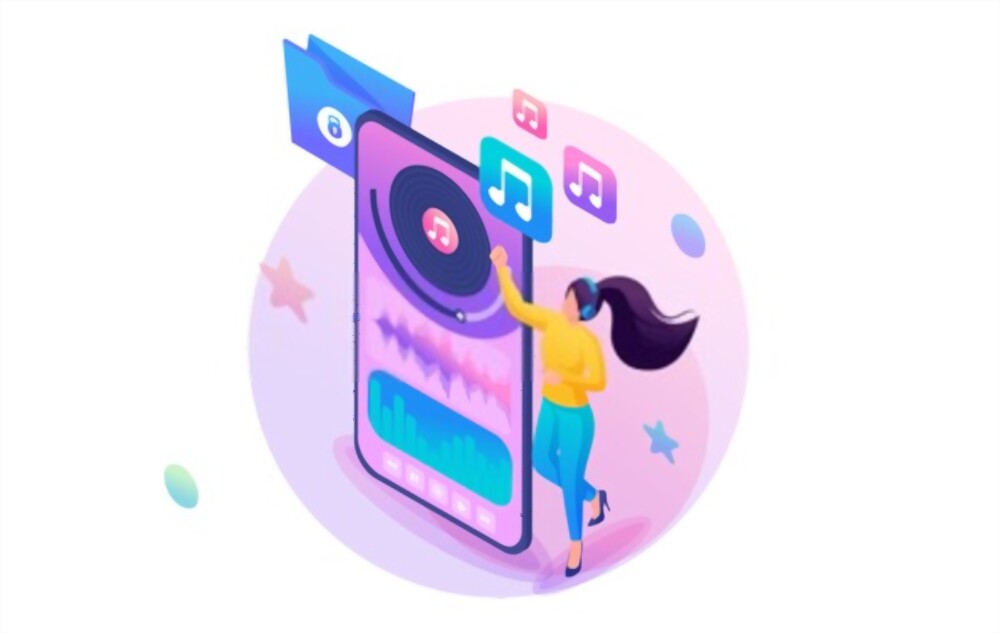 10 Best android podcast app: Podcast apps are more than just music streaming apps. The podcasting app does not only play podcasts. These apps help in accessing and managing collections of serialized audio and video files. In addition to this, these apps also enable users to have the best listening experience. It is mainly because the podcasts app always comes with tons of valuable features and tools.
The internet is booming with so many podcasting apps. This is why we have narrowed down our choices to the top ten and the very best Android podcast apps. 
The following is our list of some of the most reliable apps. We hope it will help all the podcast listeners to get an idea and select the particular worthy app which meets all their listening requirements. 
10 Best android podcast app
CastBox is one of that android podcast app which any music enthusiast should try out at least once in a lifetime. This must-have podcasting app is award-winning. It comes with vast library options. The app lets listeners query and access while also create spoken audio content. One can create audio content in multiple languages. In-audio deep search is inbuilt within this app. This allows the listeners to customize their experience. The app is powered by NLP (Natural Language Processing) and machine learning, giving listeners the utmost expertise. 
It is a pleasant experience to listen to some of the favorite podcasts with CastBox. The fantastic experience is coupled with a fun and interesting in-audio search and its vast library. 
Music experience is further intensified with TuneIn Radio. TuneIn Radio is another of the leading podcast application. It brings live sports and is, in fact, more than just an Internet radio. This app can be assessed from anywhere, using the Android device, Google Home, or even Amazon Alexa. 
TuneIn Radio has a clean and clutter-less interface. It comes with endless entertainment, which one can enjoy for hours. 
Google Play Music is more than just a mere typical streaming music application. With this service, one can have a fantastic experience of audio quality. The pros of it do not end here. The good features of this excellent podcasting app include its YouTube integration and tons of music from various categories to dive into. Google Play Music offers listeners proper functionality and also presents affordable plans. Among its three versions, one can listen to and enjoy music on any web, iPhone, and Android OS. As for its affordable plans, there are two primary plans. The third plan is the family plan. Upgrading the app for $9.99 per month will allow downloading music for offline listening, accessing YouTube Red, enjoying an ad-free listening experience, and accessing Google's other premium video services. Indeed, Google Play Music is an excellent source of online music streaming and a must-to-try with its high user rating. 
Sanity Audio Apps is the developer of Podcast GO. It is a full-fledged app and is also one of the popular applications on the Google Play Store. The podcast enthusiasts love the app, which is why it has gained four-star ratings on Play Store. Several reasons make this podcast app favorite among the listeners. First of all, its excellent interface is praise-worthy. Secondly, Podcast GO comes with tons of categories and genres to chose any show according to own likings. Thirdly, the elegant podcast app keeps itself updating regularly. Finally, the app is perfect for podcast enthusiasts as it meets almost all the essential podcast needs.
The whole-house audio system is now a dream-come-true with Podcast Addict. It is the perfect app for anyone who wants to listen to music throughout the house. It is a free music streaming apps that supports wireless speakers. This podcast organizing app gives complete support for Android Wear, Chromecast, and Android Auto. In addition to this specific feature, it also supports video podcasts.
 Last but not least, this app has fantastic support of internet radio stations which makes the app more feature-rich. 
Pocket Cast is yet another popular podcast app due to its smooth functionality and modern interface. Pocket Cast comes with an excellent interface. Coupled with an array of rich settings and options, the app syncs across platforms. The listeners can easily control their download preferences. Music lovers can carry out a host of actions using this app. Some activities are, for example- building playback podcast, automatic silence-trimming, voice boosting, and so many other things. The only downside of this powerful app is that there is no free version of the app available. This feature-rich app costs $3.99, and it is worth it.
Spotify is another noteworthy podcast app that comes with a beautiful user interface. The app is simple and easy to use and is feature-packed. Not to mention, the apps keep on bringing great new looks, polished features, and exclusive content. The only two downsides of this top-notch music streaming app are that it lacks lyrics and no live radio option. The stand-out aspect of Spotify is its excellent sound quality. Moreover, there is also an optional desktop app to play locally stored audio files. 
SoundCloud is more than just a podcast app as it is, in fact, a social network for sharing audio tracks. Listeners or artists can create their own SoundCloud profile using this app. Side by side, one can also leave comments while listening to particular music or sound. As for its cons, the app or what you can call a website lacks search options making it tough to search for a specific song to download.  
Available on many devices, Stitcher Radio is an excellent internet radio app. It comes with unique features, and there are various types of talks, and radio shows available to get captivated for hours. This relatively new app is free to download and mainly focuses on news channels and on-demand radio talk shows. As such, some best stations are flawlessly available, and they are CNN, Fox, etc. The valuable features of this app include the ability to create custom stations, share favorites with friends, and stay up to date with the breaking on-demand news. 
Doggcatcher is one of the oldest and heavy-duty podcast managers. One can find or search the podcast from a list or by the search option. The discovery section of the app is user-friendly and very simple. Essentially, the app offers essential functional and much-needed tools. Another neat feature of this app is its user-friendly configurable options. One can listen to the audio or video podcast in any way they like. There is also a sleep timer to doze off any episode. 
 In conclusion, we have tried and tested dozens of podcasts apps available. The above ones are our hand-picked best android podcasting apps. Hope our list helps all the podcast enthusiasts select the most reliable podcast app suitable according to the requirements.