If you're running a small business, there are many things to be juggling at once. One thing that can take up your time is keeping track of inquiries from potential customers and clients. Creating a contact form on WordPress will allow people to submit their information to get in touch with you quickly and efficiently. Do you want to know how to create a contact form on WordPress? This post will show you how!  
Step One: Go to your WordPress dashboard and click on Plugins. 
Step Two: Search for Contact Form 7 and press install. 
Step Three: Click on the new "Contact" tab that appears under Settings.  
Step Four: Enter all of your information (e-mail, name, subject line).
You can also add a website URL or other contact info if needed. Don't forget to save!
Best Contact Form Plugin For WordPress
Gravity Forms is one of the most well-liked forms of plugins for WordPress. It's customizable, extensible, and easy to use. There are many ways you can customize Gravity Forms to suit your needs, whether that be adding more fields or changing how a lot behaves. 
Gravity Forms is a plugin that helps you build forms for all of your needs. 
It can be used to create contact forms, donation forms, newsletter sign-ups, and much more. Gravity Forms integrates with popular plugins like WooCommerce and WPML, perfect for building eCommerce stores or websites in multiple languages. You can also customize the form fields based on specific user input using conditional logic! 
Gravity Forms is just one of the powerful tools offered by Thrive Themes. This premium WordPress theme company specializes in building beautiful marketing sites quickly and easily without needing any technical knowledge!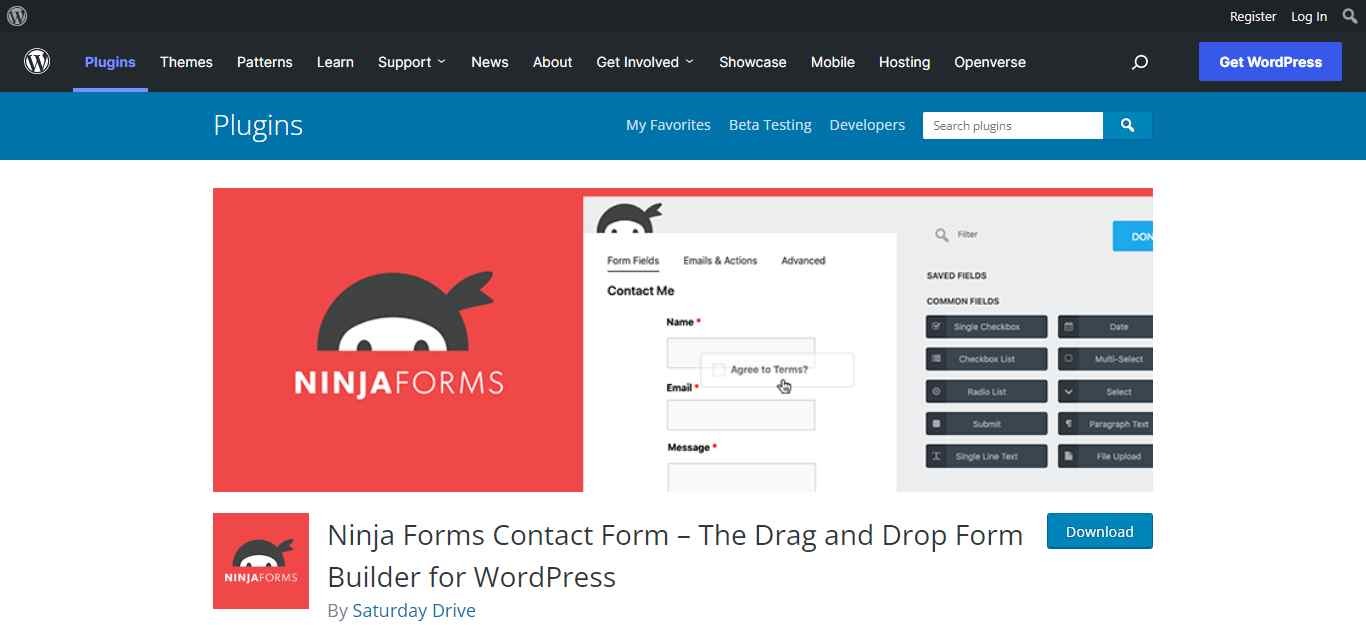 Ninja Forms is a powerful form plugin for WordPress that can create any form you need. Its easy-to-use drag and drop interface allows even beginners to quickly build forms and offers advanced features such as conditional logic, custom fields, JavaScript code snippets, and much more. 
The best part is that Ninja Forms can be utilized with any theme without modifying or editing your theme's HTML. Ninja Forms will help you streamline your customer communication with a suite of tools, including Prebuilt form templates, Form validation rules, Multi-page forms & Surveys. You can find out more about this great plugin by clicking here: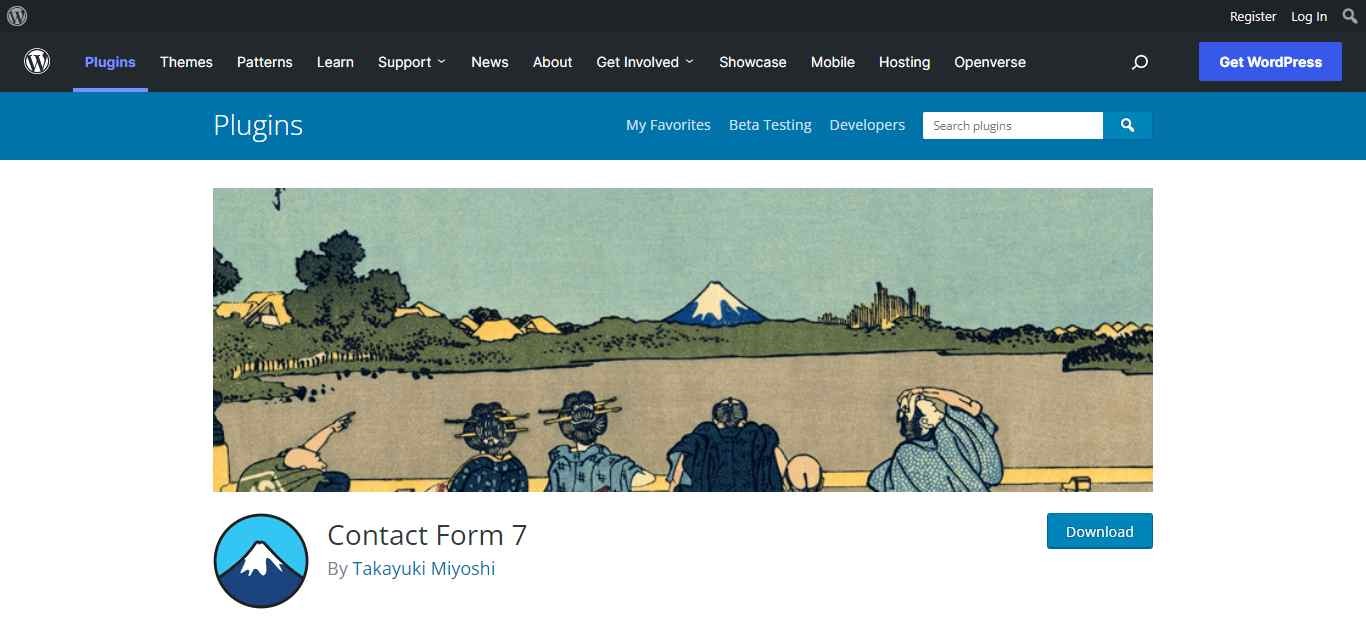 Contact form 7 WordPress plugin allows you to quickly and easily create contact forms for your WordPress site. Once installed, it lets you add a contact form to any page or post on your website with just a few clicks. Contact Forms are a trouble-free way to collect information from users who visit your website and want more information about what you offer them. 
This is easy to use, has tons of features, and best of all – it's free! Contact Form 7 Features: Create an unlimited number of contact forms and customize them as needed; Add custom code snippets in the source editor before saving; Customize the success email subject line from inside the settings panel; Choose between two different layouts (vertical or horizontal); Set up fields for name, phone number, message body and more; Import contacts via CSV file if you already have an existing list.
04. WPForms– FREE/$39.50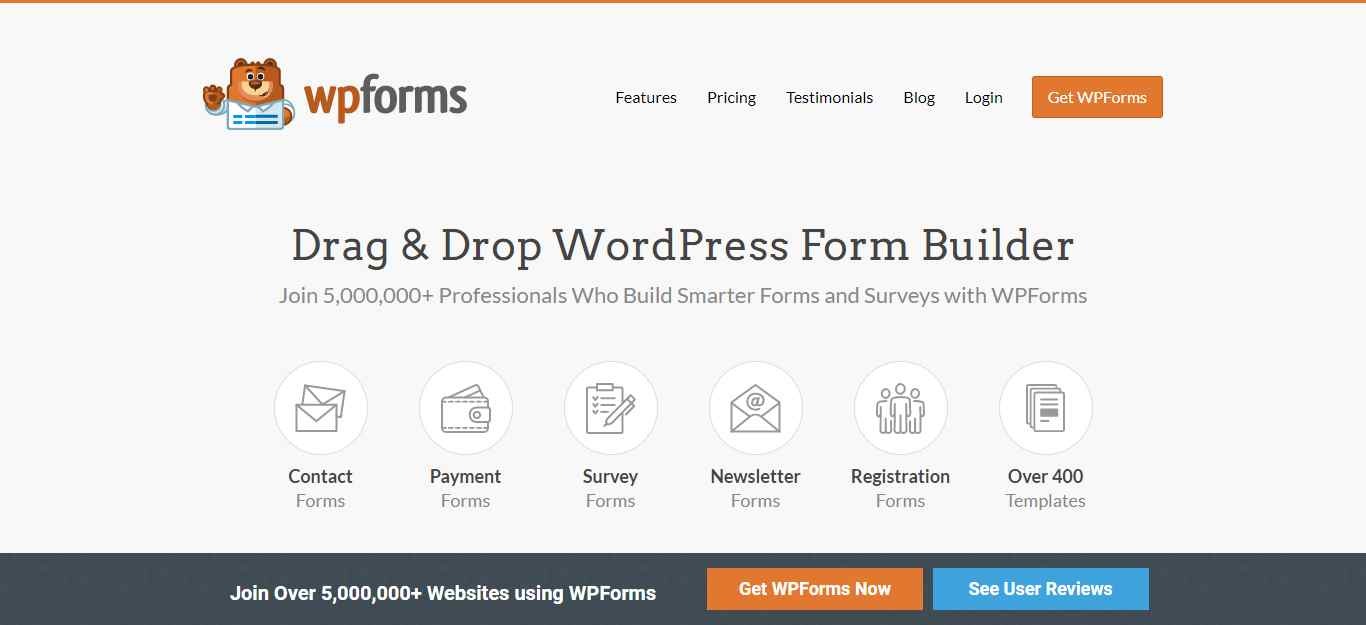 WPForms is a form builder that provides the tools for marketers to create beautiful, engaging forms. The WPForms team has been committed to creating an easy-to-use interface with features like conditional logic and custom field types. They offer services on all platforms, including WordPress, Joomla, Drupal, and Google Forms. 
Winforms offers a 14-day free trial, so you can try it before you buy!
Try it out today! Winforms helps website owners quickly build their forms to collect information from their customers or clients. It's super easy to use and requires no technical knowledge whatsoever – fill in the blanks and make your blog post seem more personal by adding images of yourself or your company logo!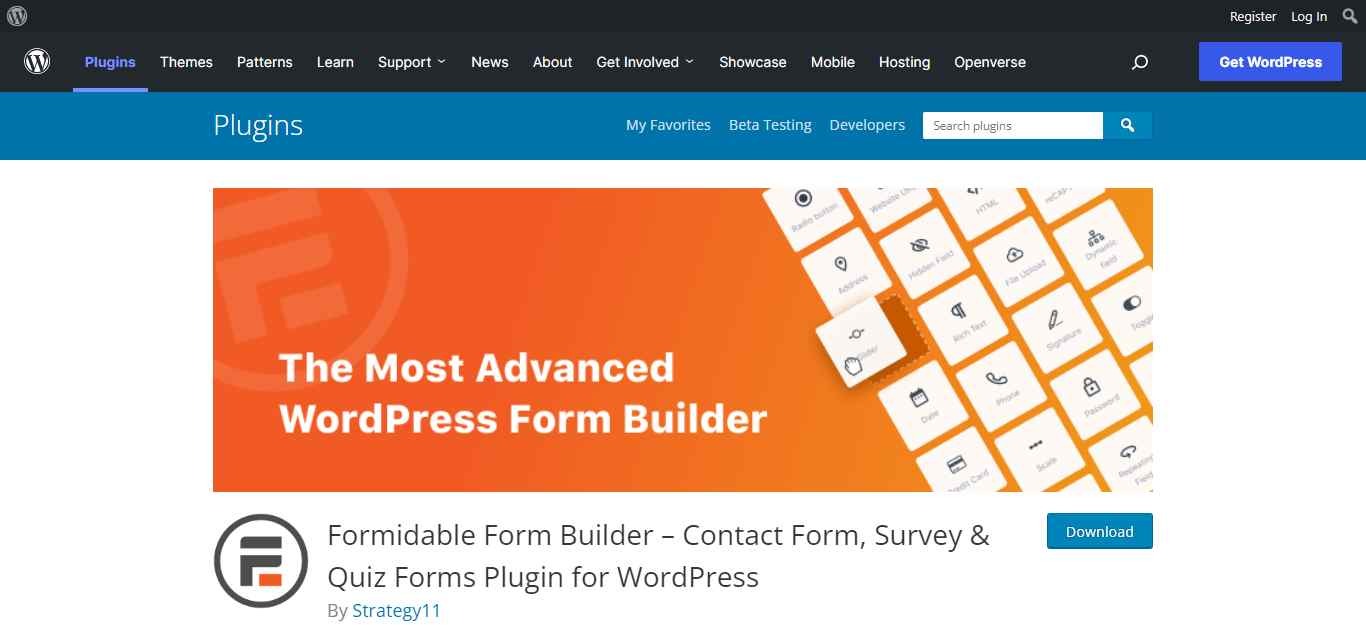 Formidable form is a plugin for WordPress that allows you to create beautiful forms in various styles and with all the features you would expect from an online form. It's perfect for building contact forms, event registrations, surveys, user logins, and more. Use it on your site or integrate it into your existing application. 
Add unlimited fields to any form: text fields, checkboxes or radio buttons, drop-down menus and file uploads are just some examples of what can be added. With Formidable Forms, you'll never have to worry about having too few or too many options again! 
Formidable Forms offers several critical advantages over other services, including high-security standards (like SSL encryption) and no third-party access to the customer.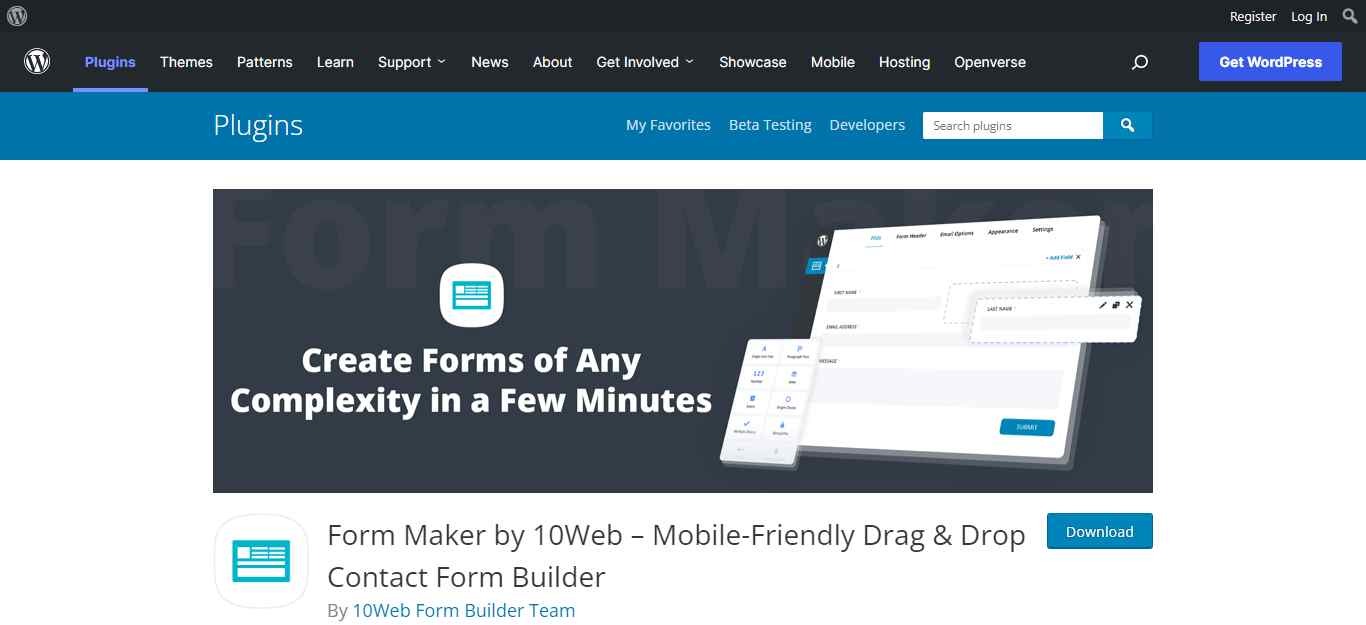 Form Maker is a WordPress plugin that allows you to quickly and easily create forms on your website. It also provides analytics of the form submissions and will even send out an email notification whenever someone completes your form. It's easy to customize, so if you're looking for a way to make it easier for people to give feedback or submit information online, this is the tool for you!
Form Maker is not just limited to a form-building tool. 
This product can be used in other ways, such as creating surveys, quizzes, event registrations, and contact forms, all with a straightforward drag-and-drop interface using only HTML5 technology. Form Maker will allow users without any coding knowledge to create beautiful structures that are mobile-responsive, which means they work well.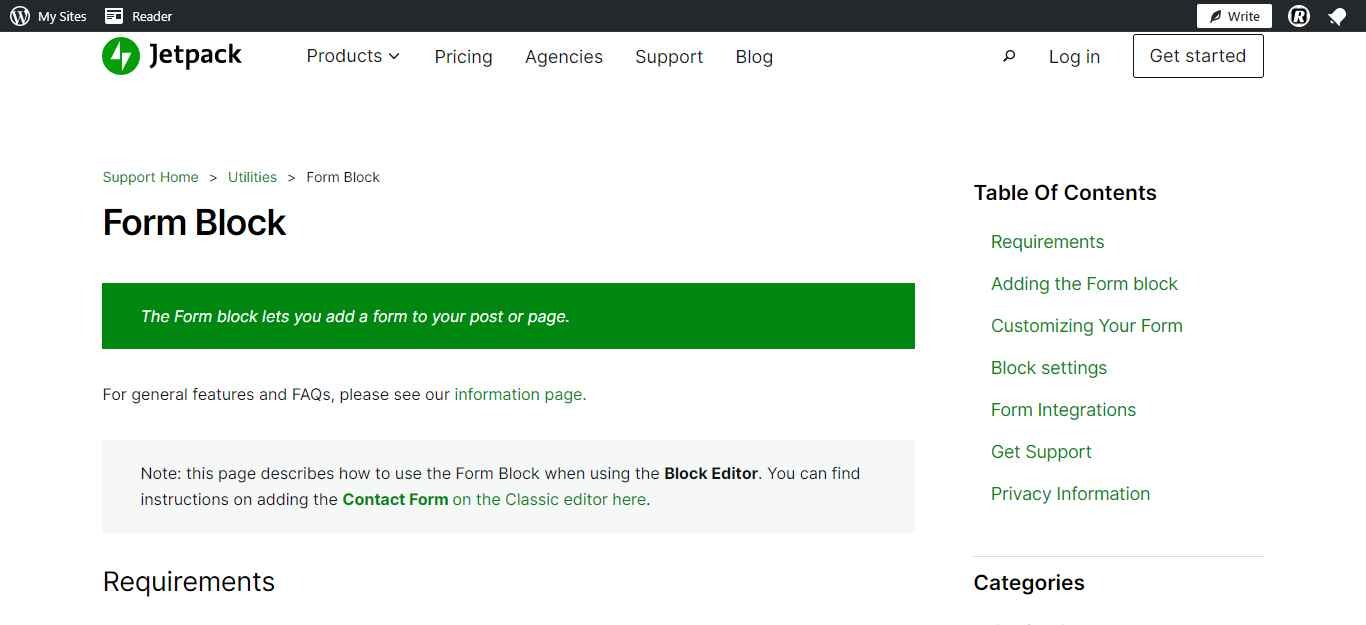 Jetpack Form is a WordPress plugin that allows you to quickly and easily set up forms on your site. It can be used to collect information, sign up for services, or even ask a question. This article will go over how to install Jetpack Forms and start using them on your website today! JetPack form is a great way to take advantage of the many benefits of owning an online business. 
It gives you all the tools needed to get visitors' information to subscribe, leave comments, make comments, donate, etc. This means more customers, which equals more profit! The best thing about this feature is that there's no coding knowledge required.
Quform is the ultimate form-building plugin for WordPress. It provides many features that make it easy to build forms, including conditional logic and custom validation rules. Quform also offers a variety of integrations with other popular services like MailChimp and Google Sheets. 
In this blog post, we'll explore how to add your own custom validation rules in Quform's free version! the form has been called "the ultimate form building plugin for WordPress". With its simplicity, power, security and compatibility with other popular services like Mailchimp and Google sheets – there's no wonder why! 
Quform Features:  
01: Drag-and-drop form builder 
02: Add unlimited questions perform 
03: Unlimited add-ons (questions)  
04: Customize the look of your forms with different themes  
05: Prebuilt templates to get started fast  
06: Live preview mode before publishing your document on your site.
ARForms is a WordPress plugin that allows you to embed augmented reality forms into your blog posts. This can help improve conversion rates by engaging readers and reducing the time to complete an action. You can use ARForms with any form, including sign-up, order confirmation, survey, or feedback forms. 
By using ARForms with your blog posts, you can create a more interactive experience for your readers without leaving the page! The embedded form will appear in place of text on your post, so there is no need to leave and go somewhere else to fill out a quick form! Additionally, this plugin only requires one line of code, so installation is easy!
Everest Forms is a plugin that makes it easy to create contact forms on your WordPress website. You can customize fields like Name, Email Address, and Subject line for the form. The best part about Everest Forms is that you don't have to use HTML or CSS code to insert a form in your post or page content because the plugin includes simple instructions with every field type. If you're looking for the fastest way to build your contact form on WordPress, then this is it!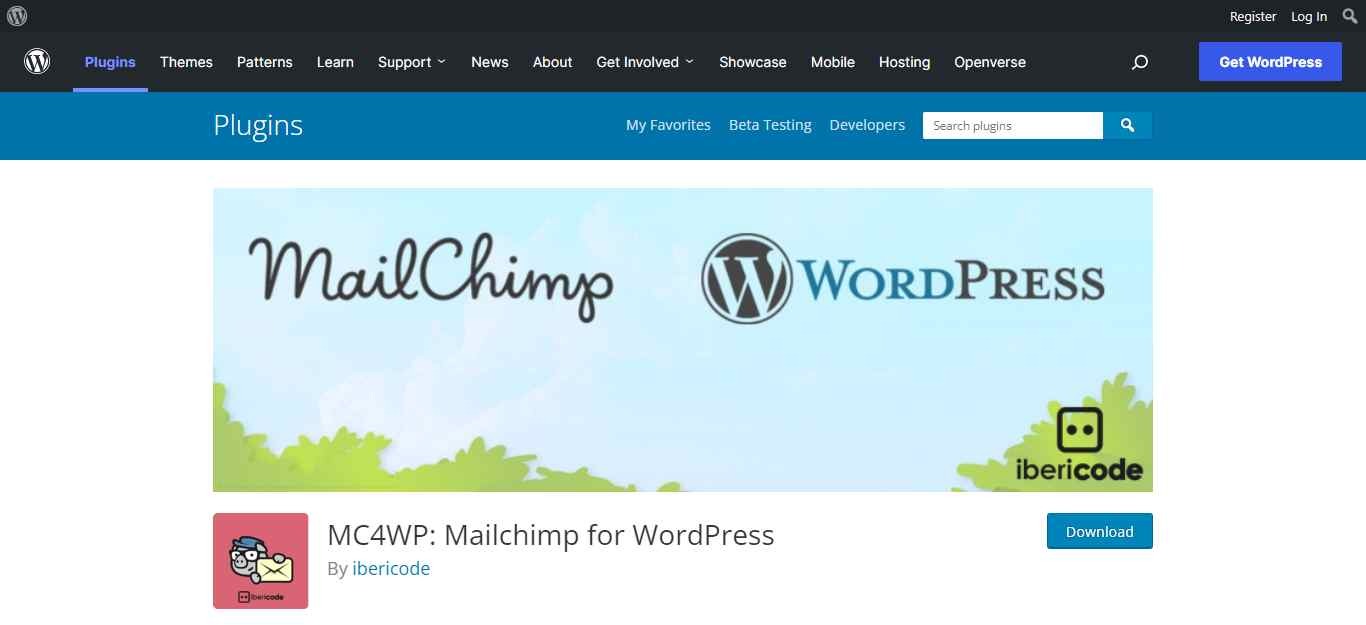 The MailChimp contact form is a great way to collect email addresses for marketing purposes. The form can be easily embedded on your website, blog, or another online property, and there are many options to customize its look. This post will walk you through setting up the MailChimp contact form on your site using WordPress. If you're looking for more information about setting up a Contact Us page in general or have other questions about this process, please feel free to reach out to our support team via the chat widget at the bottom of this page. We would love to hear from you!
What is the use of contact form in WordPress
Contact forms are an essential part of any website. If you're a blogger, it's necessary to have one for your readers to get in touch with you about your blog posts. Contact forms can also be used by marketers and companies that need to gather information from their customers or clients. Contact forms are used to collect feedback and data from website visitors, email newsletter subscribers, or any other customer who wants to contact you by filling in a form. 
Which contact form is best for WordPress
Contact forms are a great way to get in touch with your customers. But what should you choose? There are many contact forms for WordPress, and it can be challenging to know which one is the best. Three are the most popular plugins-Jetpack Contact Form 7, Gravity Forms, Easy Forms by Mailchimp, etc.