In this blog post, we'll be talking about the WordPress Translation Plugin. This plugin will make it easy to translate your site from one language to another and customized it in many ways.
The WordPress Translation Plugin is an excellent way for you to reach a larger audience by using the global market and allowing people all over the world to access information on your website that they otherwise wouldn't have been able to see. You won't need any programming skills or knowledge of HTML if you decide to install this plugin!
TranslatePress is a WordPress plugin that allows users to translate their content into any language they choose. The platform has all the benefits of WordPress, such as SEO optimization and ease of use for administrators. It also offers features like translation memory, which saves time by allowing you to reuse translated text from previous posts or pages; real-time translation suggestions with Bing Translator; and an integrated dictionary for quick word lookup. 
The TranslatePress plugin can be used with both free and premium themes. Whether your site has a large audience in one country or many different countries, we have you covered! Use this plugin to engage international audiences while building your blog's credibility abroad!
WPML plugin is a viral WordPress plugin that offers multi-language support. It is used to translate the content of your website into other languages and manage different regional versions on a single website. WPML can also help you create an international eCommerce store, with the ability to display product catalogs in other languages depending on which country your customers are coming from or living in. WPML plugin will allow you to have multiple language versions of your site running simultaneously without any difficulties.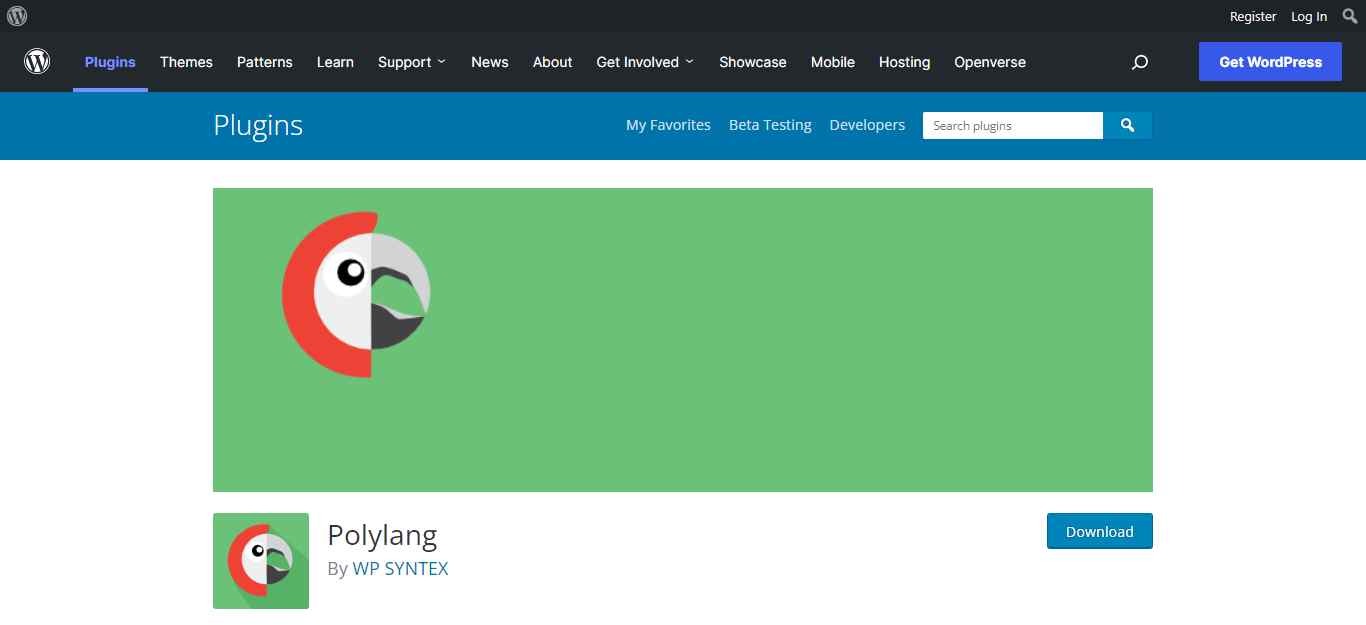 Polylang plugin is a WordPress plugin that allows you to translate your blog posts into different languages. It's easy to use with the intuitive interface, and it generates a .po file in each language for every post you create. With Polylang, you can easily reach more potential readers from around the world. 
Polylang Plugin is a WordPress plugin that allows people who publish content on WordPress sites to translate their articles into other languages without having any knowledge of those languages themselves or knowing how to code HTML/CSS. While this may seem like an unworkable feat, Polylang makes it possible by creating files in the form of .po (get text), which native speakers of those languages then translate.
Weglot is a free plugin that can translate any of your blog's content. It allows you to easily display translated versions of your posts, so visitors will know what you're saying no matter where they are in the world. Weglot also helps with SEO because it translates your keywords from one language to another, making them more likely to pop in search results for native speakers of those languages. 
This article will install and use the plugin on WordPress sites and social media pages like Facebook or Twitter.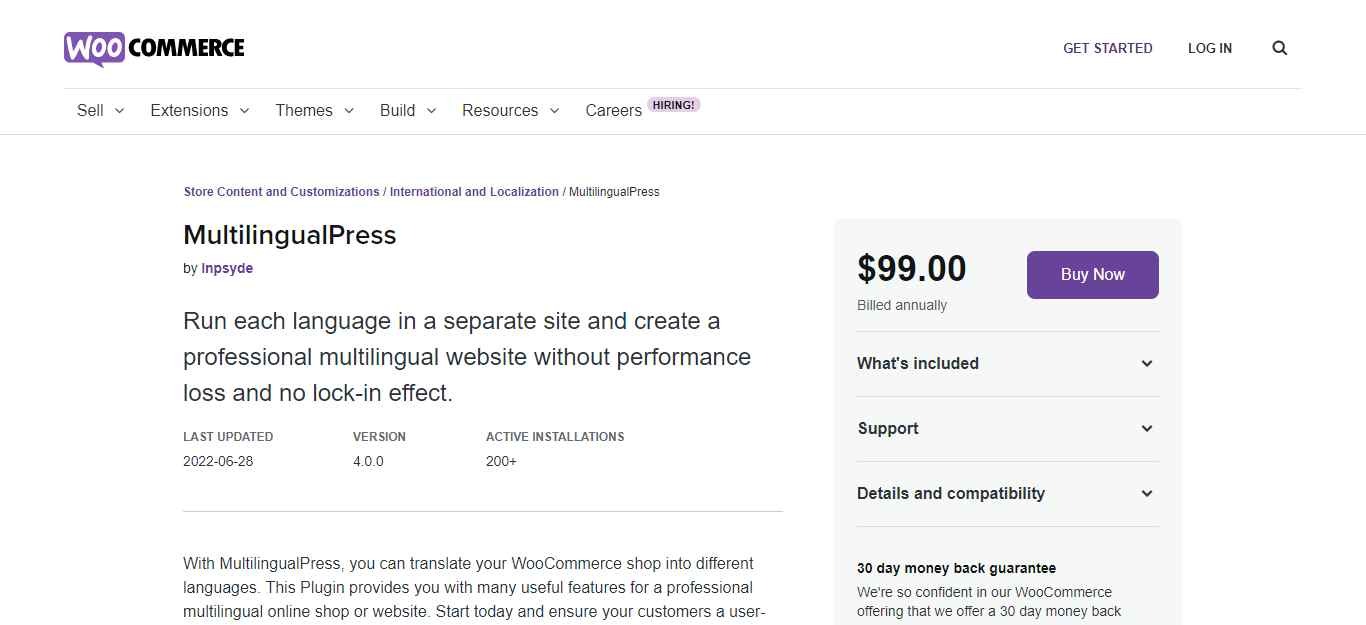 MultilingualPress plugin is a WordPress plugin that allows you to create and manage multilingual websites with ease. The plugin lets you translate posts, pages, menus, and headers into multiple languages. You can also choose to keep your site in one language for people who prefer not to see translations. 
The MultilingualPress plugin supports more than 100 languages, including Arabic, Basque, Catalan, English, French, German, Hungarian, Czech, Hindi, Indonesian, Italian, Japanese, Korean, Russian, Spanish, Swedish, Turkish, Ukrainian, Urdu, Vietnamese, Welsh, and Zulu. This makes it possible for the website owner or administrator to reach out to their target audience by speaking their mother tongue! 
The GTranslate plugin is an excellent way to translate your WordPress site into different languages. The plugin will work with any language, and it's a great translation tool for anyone who wants to have their content available in multiple languages. You can use the plugin on any post or page you want to be translated, then when people visit that post or courier, they will see the translated version of your content in their language. This is primarily useful for businesses that are looking to expand beyond just English-speaking countries!
Google Website Translator plugin is a free Google Chrome extension that translates all the text on any website you are viewing. It offers translations in over 60 languages and can translate to English, French, German, Dutch, Spanish, and many other languages. Automatic translation mode will automatically translate the entire page for you. Manual mode lets you highlight words or phrases to get an instant translation of them only. The plugin also allows for offline translating so that if there's no internet connection available where ever you are, it still functions as expected with no problems at all! I hope this blog post has inspired your interest in Google Website Translator Plugin and given some good information about its features and
Loco Translate plugin is a revolutionary new tool that cocoon's developers have developed. It allows you to translate entire paragraphs of text in just one click, without any need for complicated computer skills or knowledge of coding languages. The process is both fast and accurate, with no risk of losing the original meaning or quality. This powerful plugin can be used on any website and comes with an intuitive interface and a variety of convenient features such as desktop notifications, word highlighting, flashcard mode, etc.
The Loco Translate Plugin will help you save time while working on your projects – whether it's a marketing campaign translation or editing blog posts written in another language. 
The Goo Translate Widget plugin for WordPress provides a quick and easy way to translate your content into any 52 languages supported by Google. It automatically detects the language you have set on your site, so you need to activate it within your plugins panel. The widget will then be displayed at the bottom right corner of every page on your site. The plugin also includes shortcodes that allow you to add translated text without copying and copying the translation code each time. This makes things much easier when translating large amounts of content or adding translations in bulk.  
Lingotek is a plugin that turns your blog into a translation machine. This means you can create posts in any language and have them translated to the reader's preferred language without ever having to leave their browser. It takes about 5 minutes to install, and it's completely free! With Lingotek, readers no longer have to search for blogs in other languages- they can find exactly what they're looking for from anywhere in the world with just one click! No matter where our readers are located or what language they speak, we'll provide them with relevant content on topics of interest. Bloggers will reach an audience that has never been accessible before without changing anything about how you communicate online.
Which Translation Plugin is Best for blogger?
You are constantly looking for the best ways to reach and engage your audience. But what if your audience is in another country? If you're marketing globally, then translation plugins can be an essential tool for your website. Which plugin would work best for you? Here are The Five Best Translation Plugins For Your Website: WPML ( the best price)  
WPML (best price).
Polylang (most flexible).
qTranslate X (most intuitive).
Google Translate Language Tools (fastest/easiest setup process).
MultilingualPress 2.
A translation service can make a difference in your content reach because people will read what you have written about even without understanding English. In this article, we'll explore how translations work with WordPress, why they are necessary for SEO purposes, and what tools exist to help you get started with translating your site.