Do you have a WordPress site and use Google Analytics? If so, then this post is for you. Many plugins will help your website integrate with the Google Analytics platform, but which one should you choose? Read on for some of the best options! In this blog post, you will learn about what is the best WordPress plugin for Google Analytics.
8 Best WordPress plugin for Google Analytics :
MonsterInsights is a Google Analytics plugin that enables you to see what users are doing on your site. You can find out where they're clicking, how long they stay on the page and any errors that might have occurred in the process.
MonsterInsights also lets you track campaigns to quickly see which ads or email marketing campaigns bring traffic to your site.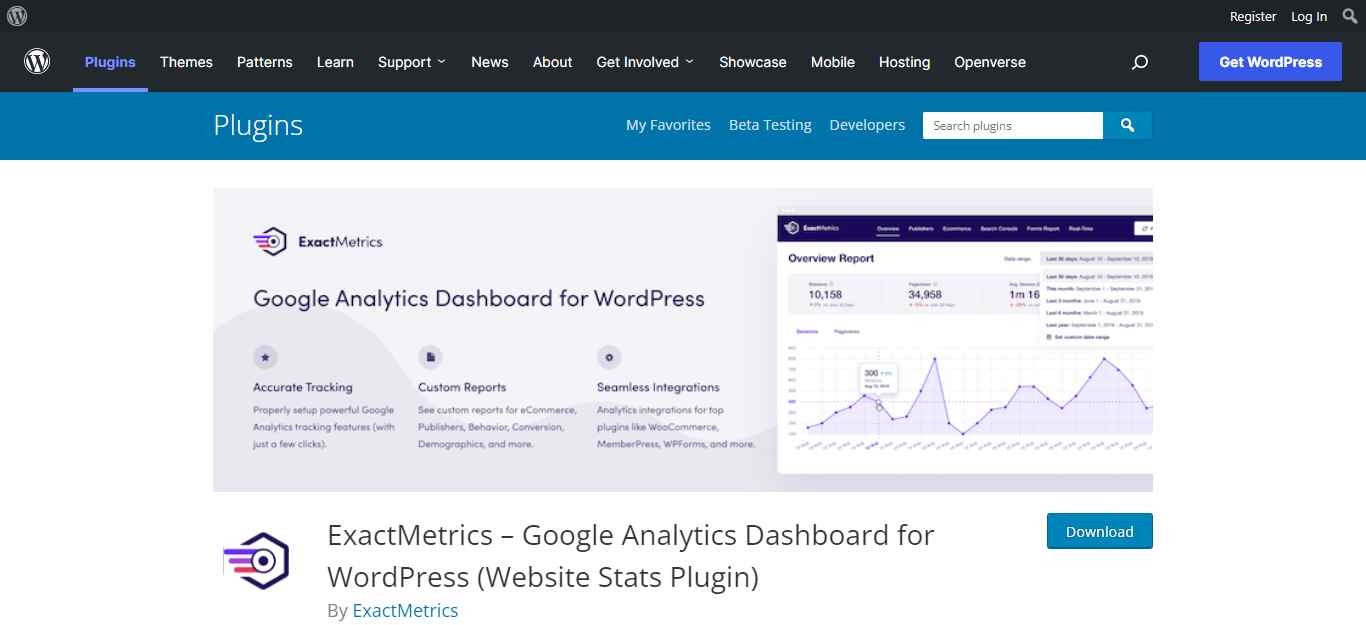 ExactMetrics plugin for Google Analytics is an application that allows you to use advanced features in Google Analytics without the need to be a programmer. With this plugin, you can modify your website's code and add new features such as goals, custom reports, or event tracking.
Custom reporting allows quick access to data from within the site. You can also create custom audiences based on user behavior and segment them according to their interests. These options enable easy integration of your marketing efforts with other channels like social media or email campaigns.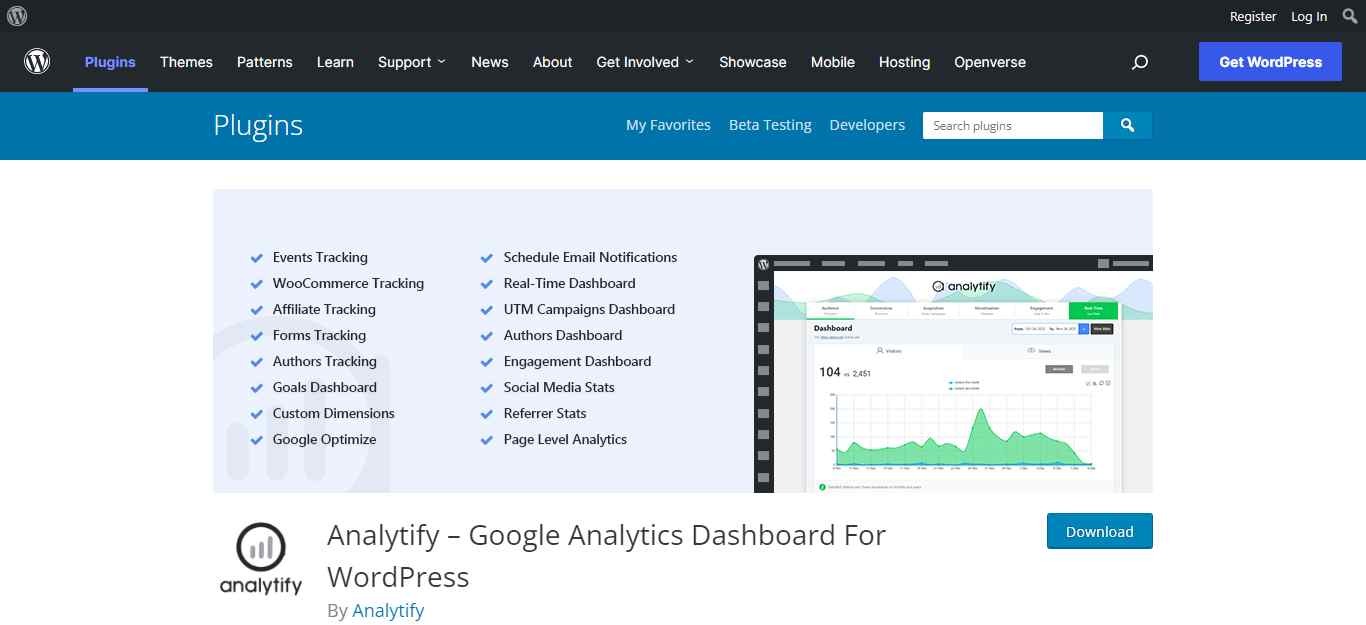 Analytify is a plugin that allows Google Analytics to be integrated into WordPress. The plugin can provide website owners with detailed information on their traffic, including the number of visitors. Where they are coming from, and what search terms have been used to find them.
It also provides data about the social media platforms being used by your readers and a breakdown of any traffic sources that were referred to by social media channels. If you're looking for ways to increase your web presence, then this might be just the tool you've been searching for!
Most eCommerce sites are using Google Analytics to measure website traffic and optimize their site experience for customers. But did you know that there is a new plugin on the market that will help you with your SEO efforts? 
The Enhanced Ecommerce Google Analytics Plugin adds features such as: tracking conversions, generating product lists from product URLs or SKUs, populating web pages with product data from a list of products, and more! It's so easy to set up – all you have to do is install the plugin and start working on it right away!
The 10Web Analytics Plugin for Google Analytics is an easy-to-use, free plugin that simplifies tracking goals, conversions, and user activity. 
The plugin has out-of-the-box reports to help you understand how well your marketing campaigns are performing. You can also customize the information to suit your needs. In addition, it integrates seamlessly with other third-party systems such as Salesforce and Facebook Ads Manager. 
The 10Web Analytics Plugin for Google Analytics is a comprehensive dashboard solution for marketers who want to track their digital marketing performance in one place without any hassle or fuss. It's a must-have tool!
A lot of people are interested in WordPress statistics. It isn't easy to understand which plugins are the best or what stats matter most. This blog post will explore how WP Statistics Analytics Plugin can be used to provide a better understanding of your website's performance and traffic patterns. 
WP Statistics Analytics Plugin offers the following features: 
01: Real-time analytics dashboard with graphs that show real-time trends for each aspect of your site (i.e., posts, comments, pages viewed)  
02: Graphs and charts displaying historical data so you can track changes over time  
03: Keyword tracking system providing instant insights into search engine rankings and geographic locations where visitors come from. 05: A detailed list of all page views on your site by day, week or
The WP Google Analytics Events Plugin is a WordPress plugin that makes it easy to track and report on events on your website. This plugin integrates with the Google Analytics service by monitoring events in GA as they happen on your site to better understand how visitors interact with your content.
By using this plugin, you'll be able to see which pages are most popular or when people leave the page without completing their visit. 
You will also have access to information about visitor's device type, browser type, geographic location, and more! You can add any number of event triggers for an unlimited amount of data collection possibilities. The best part: all of this data is pulled from within your WordPress dashboard!
GA Google Analytics Plugin is a new plugin by GA that helps you set up and analyze your data. It's a free tool that can be downloaded from the Google Chrome Web Store and installed onto any website, regardless of its size or traffic volume. 
The plugin includes various features to help you understand your site's performance more effectively. Some of these features are: tracking mobile visitors, setting goals for conversion rates, and measuring customer behavior on-site.
You can also track off-site conversions (e.g., an eCommerce purchase made after visiting your blog). Other helpful features include: user segmentation (i.e., filtering out specific website visitors), custom alerts based on conversion events, as well as the
Which is the best Google Analytics Plugin for WordPress?
We all know that Google Analytics is the best tool for tracking website traffic. We have to make sure we are using the right plugin, though! There are a few plugins on the market, and it can be tough to choose which one is best for your needs. Let's get started with some of our favorite picks. 
1) Google Analytics by MonsterInsights: This plugin will work seamlessly with WordPress and offer an easy way to manage all of your analytics data in one place. The interface displays clear charts, graphs, and numbers, so you can understand how your site is performing at any time.