The best e-commerce platform for a small business offers the most features at an affordable price. The best platform for your needs will depend on what you sell and how many products you want to list. Do you need a marketplace or just an online store? What about inventory management, shipping options, customer service, etc.? Compare platforms with these things in mind so that you can find the one that meets all of your requirements.
Wix is the perfect platform for small businesses to start selling online. With this eCommerce platform, you can quickly build your store and design it with the look and feel that best fits your brand. You also have access to over 500 website templates, so there's no need to worry about designing a site from scratch! 
Wix offers an easy-to-use drag-and-drop interface that allows users to create their stores without any coding experience. The platform supports numerous languages, including English, French, Spanish, Portuguese (Brazilian), German, Dutch, Swedish, and Finnish. 
There are also features such as free photo storage in Google plus because who loves free stuff?. With the Wix eCommerce platform, you can start building your online store without any programming knowledge and compete with the best of them! Since the launch of the Wix eCommerce platform, it has been used by more than 1 million businesses to create their online store.
The Shopify eCommerce platform has been a popular choice for small businesses moving into the online world. The venue is easy to use, affordable and offers all the features needed by small business owners. 
In addition, there are many resources available to entrepreneurs on the Shopify website that can help them with their first steps in eCommerce or offer additional insight about running an online store. Plus, the Shopify design templates are customizable to suit any style or taste.
The popularity of eCommerce platforms like Shopify has skyrocketed in recent years as people are clamoring for convenience from their shopping experiences. With the ability to purchase from any location at any given moment, consumers have begun demanding more options when browsing retail stores or searching for items they need on websites. 
The Shopify eCommerce platform is an incredible tool for small businesses looking to sell their products online. This platform has been used by some of the world's largest brands, and it can be yours with a monthly subscription. With this system, you'll have access to an unlimited number of customizable themes, 24/7 customer support, and more!
Square is a modern, responsive online store that provides everything you need to sell your products online. From the site design and customer experience to inventory management and order fulfillment, Square's eCommerce platform helps small businesses start selling faster than ever! 
The simple checkout process allows customers to complete their purchase in just one click. Plus, with no setup fees or monthly charges for merchants processing less than $1 million annually in sales volume on Square's eCommerce platform, it has never been easier for startups and entrepreneurs to get started in the business. 
Square offers all the tools you need in one place: from accepting card payments using our free credit card reader (available at retail locations nationwide) to managing inventory across multiple sites through our mobile app.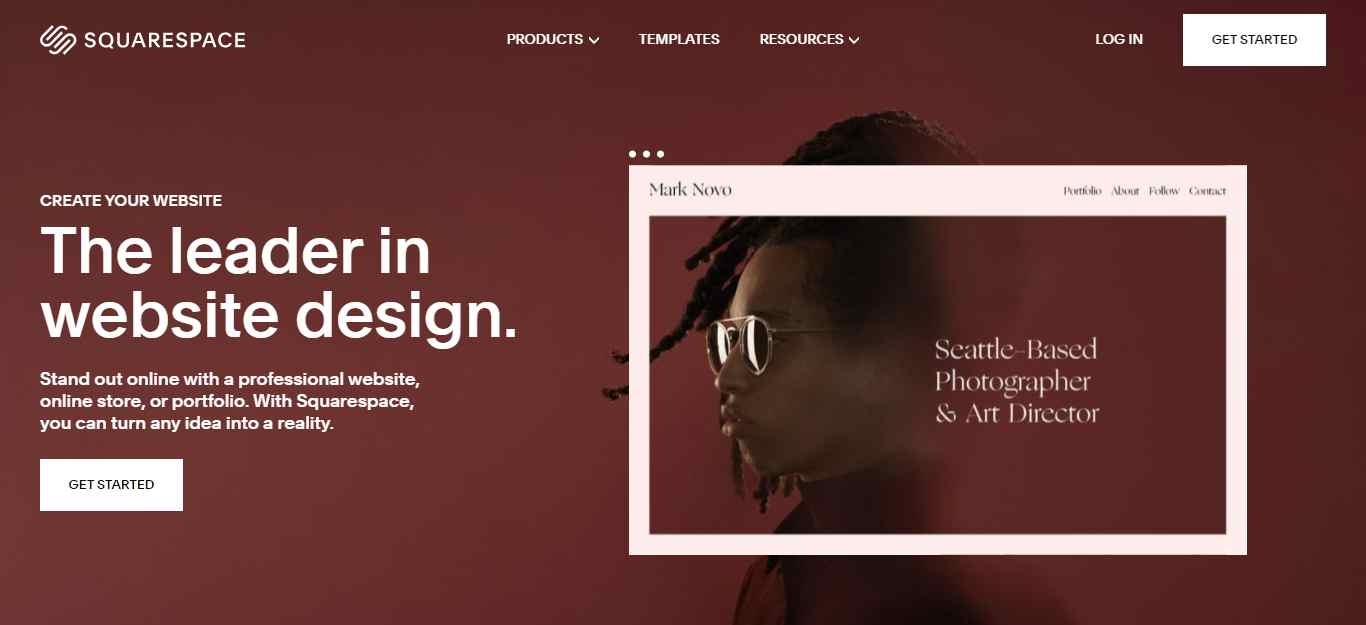 If you're a small business owner, then Squarespace is the answer to your eCommerce needs. With an easy-to-use drag and drop interface, it's never been easier to start your online store.
It doesn't matter if you're selling products or services – in just minutes, you can have a professional website with all the tools needed for success. This drag and drop platform makes creating a professional-looking site fast and easy–even for beginners! With features like unlimited storage space, beautiful themes that are easy to customize, Squarespace is a web hosting, eCommerce platform, and mobile app with everything you need to run an online business. 
From marketing to customer service, Squarespace offers the complete solution for small businesses. Squarespace, a leader in website building and hosting services, has created the perfect solution. With no upfront costs and easy-to-use templates, it's never been easier or more affordable to start selling online. It's ideal for those who don't have the time or expertise to build their site from scratch, and it offers powerful tools that are easy to use, so you can focus on what matters most – your customers. 
Squarespace offers three plans: Basic, Advanced, and Commerce (see pricing below). The Basic plan starts at $8/month with no limit on items sold; the Commerce plan starts at $30/month.
Weebly is a cloud-based eCommerce platform that enables small business owners to create and run their online stores. For the entrepreneur who needs an easy solution for digital marketing, Weebly provides a one-stop shop for creating and managing your website.
With over 1 million live websites on our platform, we know how to help you reach more customers with ease. 
In addition to the Weebly, storefront includes additional features such as blogging, email marketing solutions (with Mailchimp integration), social media marketing (with Hootsuite integration), and much more! With a Weebly eCommerce site, you can sell everything from t-shirts to cupcakes or anything else that's legal! And if you're not already convinced, here are five reasons why Weebly is the best solution for your online store needs.  
Quick & Easy Setup – It doesn't take long before you have your first product up on sale! 
Powerful Designing Tools – Customize your product's look with our robust design features 
Free Shipping Worldwide.
Ecwid is the perfect solution for any small business owner looking to start an online store without worrying about its technical aspects. 
The company offers three different packages with features tailored towards the individual needs of each business. Users can also add or remove elements from any package to meet these requirements. Pricing begins at just $5 per month, making it a very inexpensive choice for even the smallest businesses looking for an eCommerce platform that will grow as they do. 
It's got everything from order management to inventory tracking that your small business needs to run smoothly. Plus, it has tools like social media integrations and customer feedback that help grow your online brand. 
Ecwid is an eCommerce platform for small businesses that offers a suite of tools to help them manage their online stores. 
These include website builder, order management system, stock control, inventory management, marketing features like SEO and social media integration. 
The Magento eCommerce platform is excellent for small business owners and marketers. It offers various features that can help you get your product out to the world without hiring expensive developers or designers.
The software is easy-to-use, customizable, and scalable, with pricing options from free up to the enterprise level. You can also receive support from Magento experts if you need it.
Magento offers a complete eCommerce solution including product management, order management, fulfillment, reporting, and analytics, as well as marketing tools such as SEO, PPC, or email campaigns – all from one integrated system. With over 180 extensions available on the Magento Marketplace, plus the ability to get custom work done through our Partner Network of developers worldwide, there is no limit to what your business can do.
For more than a decade, WooCommerce has been helping small businesses grow. One of the most popular eCommerce platforms on the internet, WooCommerce is free and open-source and can be extended with thousands of plugins built by an active developer community. 
The latest release introduces new features to help online stores do business in countries where they may not have a physical presence or navigate local regulations. 
While it's easy for smaller shops to get started, larger organizations benefit from its extensibility as well. For example, one company used WooCommerce's API framework to integrate their ERP system into their store to place orders directly from their CRM tool in real-time. 
It's the most popular eCommerce solution on WordPress, powering 30% of all online stores. WooCommerce makes it easy for you to design your website, set up an online store, manage your inventory and fulfill orders from anywhere in the world. 
With WooCommerce, you can focus on building a successful business by creating beautiful products and experiences that resonate with customers instead of spending time managing complex systems.
BigCommerce is a free eCommerce platform that allows small businesses to take their business online with ease. With BigCommerce's easy-to-use user interface and extensive marketing tools, you can quickly create an attractive storefront for your products without any programming knowledge required. Plus, your store will be optimized for mobile devices from day one. 
Zyro is an eCommerce platform for small business owners. The software has been designed to help businesses grow by simplifying running a store online and providing easy-to-use and understand tools. This article will explore how Zyro can make life easier for your company and some of its features. 
Zyro is a new eCommerce platform for small businesses that automatically operate inventory, orders, and customer relationships. It has an easy-to-use interface with account management features like invoicing, order tracking, and reporting. With Zyro, you can also manage product listings on Amazon, eBay, or Etsy with one login. If your business needs an all-in-one solution for managing online sales, then Zyro may be the perfect fit. Zyro is backed by world-leading investors, including Y Combinator and 500 Startups, and offers a free trial for 14 days.
GoDaddy is releasing its new eCommerce platform for small businesses. What's more, GoDaddy is the first to offer an integrated marketing solution that includes website hosting and domain registration. 
This gives customers access to all of their services from one place – saving time and money on managing multiple vendors. And with live chat support available 24/7, there are no barriers between you and your success!
For small businesses, GoDaddy offers a robust eCommerce platform that is simple to use and easy to manage. With the ability to set up your domain name, you can create an online store for your business without any need for coding or design skills. 
The site will automatically generate product pages with all necessary information, including price, description, and photo galleries.  
This means you don't have to worry about making these updates yourself every time new products are added! You'll also be able to see when customers are visiting your website, thanks to analytics tools that show traffic data like page views, unique visitors, and conversion rates. 
Volusion is an eCommerce platform for small businesses focusing on performance, scalability, and ease of use. The great thing about Volusion is that it's easy to set up, comes with helpful tutorials, and has 24/7 customer support. It also has features like inventory management, tracking orders, and live chat which is very useful for small business owners! 
Volusion is the ultimate eCommerce solution for entrepreneurs looking to grow their businesses online. With over 500 customers worldwide, Volusion offers enterprise-grade software at a price point designed specifically for startups or even individuals who want to sell goods from home.
The Volusion eCommerce platform has been around for 17 years and provides small businesses with a way to sell their products online. The platform is user-friendly as it allows for automated features that make selling easier for the business owner. They have several payment options, including PayPal, Amazon Pay, Apple Pay, and credit cards. In addition to this, they offer free shipping on orders over $25 in the US. 
Big Cartel is a platform for small businesses to create an online store. With this e-commerce system, you can set up your custom storefront with features such as product pages, order processing, and shipping integration. 
Big Cartel helps customers find the perfect gift by recommending the most popular products or new arrivals on their site. 
The company's blog provides helpful tips for building a successful business from startup through the growth stage. 
Big Cartel has been around since 2009, and it continues to grow with more than 10 million visitors per month! If you're looking for help taking your business online, then I recommend checking out what Big Cartel has to
Shift4Shop is an eCommerce platform that allows small businesses to get set up in minutes. Our forum has been designed with simplicity in mind; we know how busy life can be as a small business owner, and we want to make things easier for you! The Shift4Shop team is excited to help take your company from a startup to a success story. 
Shift4Shop is a new eCommerce platform designed to make it easy for small businesses to create and manage an online store. We provide excellent customer service and are always available for questions or clarifications. 
We offer free templates in addition to premium ones so that anyone with any skill level can start selling their products today! Shift4Shop is transforming the way business owners sell their goods by providing them with a responsive, hassle-free website builder and making it simple for them to get started right away.
The EKM eCommerce platform is a user-friendly and affordable way for small businesses to sell products. With the EKM system, you can create your storefront in minutes without any technical know-how – sign up with your email address or Facebook credentials. The best thing about this system is that it's free! It also offers innovative features like live chat and social media integration so customers can find what they're looking for on their favorite sites with ease. 
EKM is an eCommerce platform for small businesses. It offers robust features that allow you to create a professional online store and all the marketing tools and resources necessary to get started selling today. 
EKM's easy-to-use dashboard lets you manage your inventory, customize your products, process payments securely, and ultimately grow your brand. EKM has helped us take our business from just being local in one state to now selling nationally! 
X-Cart is an eCommerce platform developed by a group of professionals from the Belarusian State University. The X-Cart software has been deployed at more than 10,000 online shops in 65 countries and many languages. 
It's a powerful tool for small business owners looking to start their website to sell products or services. This article covers six reasons why you should use the X-Cart platform: 
1) Easy installation, 2) low cost, 3) helpful community forums, 4) free templates with endless customization options 5) easy management system 6) mobile-optimized site builder.
X-Cart is a powerful eCommerce platform for small businesses that can be easily customized to meet your company's needs. 
So, this is top 16 Best E-commerce Platform For Small Businesses. Hope you enjoied it.