Are you looking to start a book blog? If so, you're in the right place! We'll walk through how easy it is to get started. I'll show you step-by-step how to get started on your own. In this blog post, we will talk about how to start a Book Blog in 2021. We'll be going over how to get started with making your blog. We also have some tips on setting up your website and making it look professional.
How To Start a Book Blog in 2021
01: Choose Your Book Niche
Choosing a book niche can be difficult, but it's not as hard as you think. The first step to selecting a book niche is to identify what you're passionate about.
Whether it's reading, writing, or the latest in pop culture, there are plenty of subjects for you to explore! Once you have an idea of your passion area, do some research on the market and see if other bloggers have covered that topic. If so, try finding a different niche that hasn't been explored yet.
Finally, make sure your blog post title is catchy and engaging as well as descriptive. Your title should be attractive enough for readers to click on and give them a good idea of what they'll find when reading your blog post.
02: Choose Your Blogging Platform
There are many blogging platforms out there, and it can feel overwhelming to figure out which one is the right fit for you. However, this blog post will cover a few of the most popular ones so that you can make an informed decision about what platform best suits your needs.
There have been many advances in technology over recent years, and blogging has not been left behind. There are now various platforms to choose from when deciding how to publish your content on the web; Blogger, WordPress, Tumblr, etc. I always prefer WordPress because it has so many benefits when creating a blog using WordPress as CMS.
WordPress is a robust and flexible content management system that lets you take your blog to the next level. Whether you want to build a professional blog or an online magazine, WordPress can help you do it in less time than ever before. 
5 Reasons to use WordPress :
1) Everything from design templates to plugins is readily available with a straightforward click of the mouse on the WordPress website. No need to go through hours of searching Google for what you're looking for when everything's right at your fingertips! 
2) The vast majority of bloggers prefer using WordPress because it's easy-to-use and highly customizable. 
3) With just a few clicks, users can change their color scheme, header image, and so on.
4) You have total control over your site with WP because it is customizable and open source, which means you can modify any code and upload files if needed.
5) There are tons of tutorials online that will help get you started (i.e., blogging basics), as well as plenty of support forums where other bloggers who use WP offer advice.
6) The dashboard is very user-friendly – making posting new content easy.
03: Decide on Your Domain Name
Choosing your domain name for your blog is critical. It should be not only short and memorable but also easy to spell. A catchy domain name will make it easier for readers to find you when they are searching online. The .com extension should always be preferable.
Use tools for Domain name search:
Many services and tools will help you choose a good domain name, including NameMesh.com, InstantDomain.com, and LeanDomainSearch.com.  
Here are some tips when you chose a domain name:
01: Always Buy a .com domain name.
02: Keep it short and sweet.
03: Avoid Hyphens and Numbers.
04: Buy Your Domain Name and Hosting
If you want to start your blog, website, or online store, the first thing that you need is a domain name and top-level hosting. There are many affordable options for both available these days, and Bluehost has one of the best prices around. They offer reliable service at an affordable price so that everyone can afford it. Read on to learn more about their features! 
Bluehost offers two types of plans: Basic Plan, which starts at $3.95/month, or Plus Plan starting from $6.95/month -they have 24×7 customer support via email, chat, or phone, as well as a real-time monitoring system in place to ensure security -their basic plan includes an SSL certificate for free. Start with Bluehost.
05: Install a Theme For Your Book Blog 
In this blog post, I will walk you through the process of installing a theme on your WordPress site. There are many best-selling WordPress themes out there that can make your website more user-friendly and stylish at the same time! If you're looking for a piece to install on your book blog, here are some great WordPress themes that may be of interest to you: 
Top 5 Best WordPress themes for  Book Blog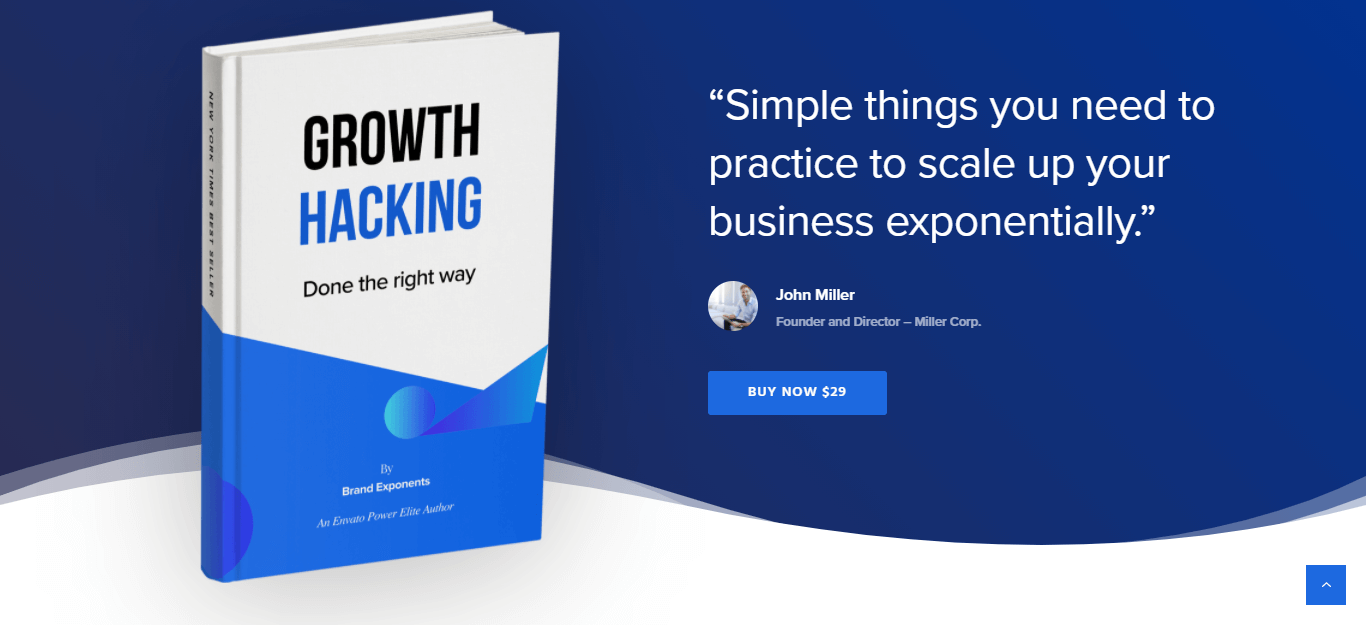 The Exponent theme is a fresh and clean design that will make your blog stand out from the others. It's responsive, and it offers plenty of customization options to give you complete control over how your site looks. "In addition to being an attractive blog theme, the layout includes many powerful features such as responsive web design and eye-catching post formats such as quote posts and video posts. This allows your content to shine without having to worry about any distractions or complicated setup procedures."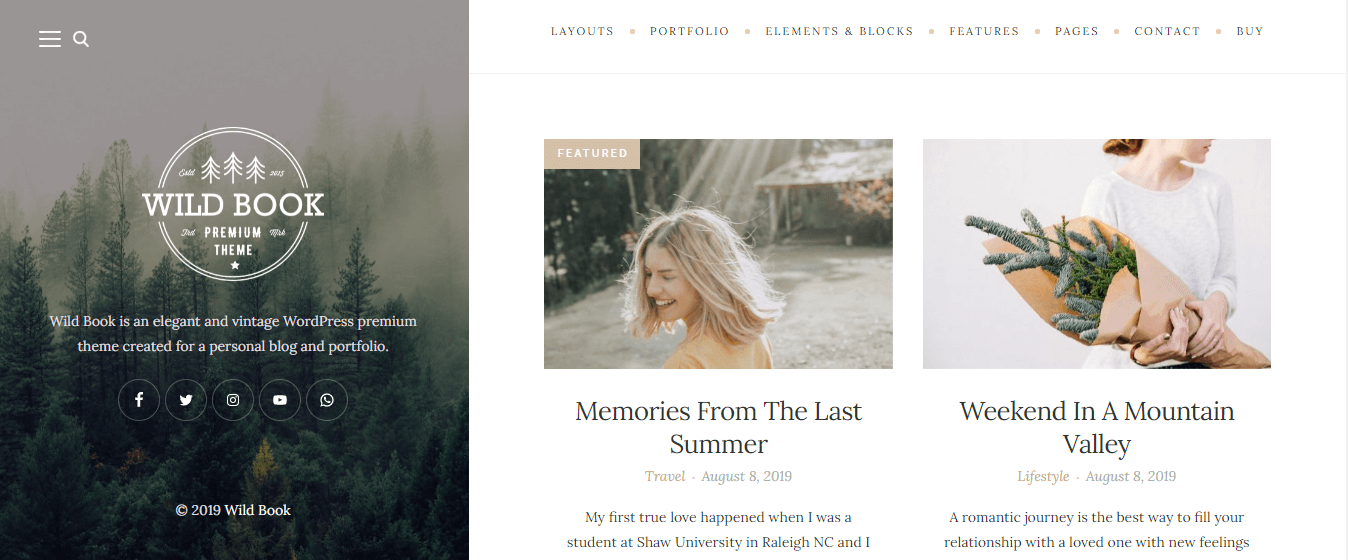 Wild Book is a beautiful, vintage-styled WordPress blog theme that takes your content to the next level. It's designed with elegance and professionalism in mind and includes everything you need for your website to succeed. 
Features of Wild Book include responsive design, customizable homepage widgets, social media integration, an easy-to-use options panel, and much more! This theme is perfect for bloggers looking to create an elegant online presence.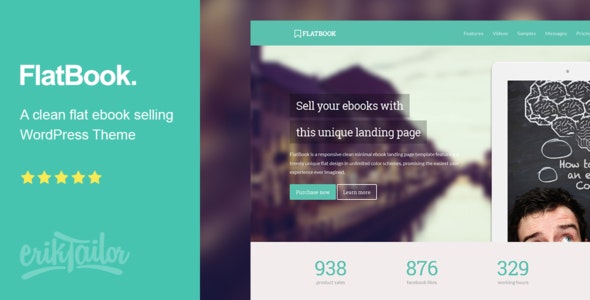 FlatBook is a professional and easy-to-use theme for selling E-books online. It features all the necessary pages, like a home page, about, blog posts, and more. This template is mobile responsive so that it can be viewed on any device. 
Flat Book will help you create your e-book store with no programming skills required. You can also edit the content in each post by going back into the "Edit Post" page without losing your progress because this theme saves automatically as you go along! 
The booklovers theme is perfect for bloggers who want to share their love of reading with the world. It comes in various colors and has an old-fashioned, rustic look that will make your blog stand out from the rest. The header features a beautiful illustration of books on shelves. At the same time, the background image is a simple gradient pattern that can be easily customized to match any color palette you might have. 
The Readme WordPress theme is a professional, content-focused theme with minimal design. It's perfect for blogs, portfolio sites, and other business websites. The Readme WordPress Theme is a cleanly designed minimalist blog theme that offers you the ability to customize your website as much or as little as you'd like using the visual editor. 
06: Create Essential Pages & Logo
Your blog reflects you, so it's essential to make sure your design and content are cohesive. You should create two essential pages for your blog: the About page and the Contact Page. On these pages, be sure to include information about yourself, how people can reach out to you, and what they'll find on the rest of your site. These pages will help readers understand who you are and how they can get in touch with you if need be! And finally, you should create a logo for your blog.
07: Keyword research
A common mistake that bloggers make is not doing keyword research. It's important to know what keywords your blog post will be associated with so you can optimize for them and rank higher in search results. 
Here are some helpful tips for researching keywords and using them in your posts: 
-Look at the top ranking blogs in your niche    
-Find out which keywords they're targeting by looking at their content or social media channels(tags). This is a great way to find new ideas, too! 
You might see a trend of bloggers talking about "blogging" as opposed to "writing." That could mean blogging may have more traction than writing. Knowing this would help you decide which keyword phrase to target on your blog post. 
08: Best tools for Pro keyword Research 
On the internet, many tools can be used for keyword research. The best tools are SEMrush, MOZ's Keyword Explorer tool, and Ahrefs.
09: Write blog Post and review
"The amount of time that you spend on your blog posts is a large part of the quality. It's all too easy to just throw a bunch of words together without really thinking about what they mean, and without giving any consideration as to how it will be read. But if you want the best possible results from your hard work, then taking the time to make sure that you're writing in an engaging way that clearly communicates your message will have major benefits." Try to write an engaging article and blog review.
10: Promoting Your Book Blog
Promoting your blog can be an intimidating task. But it doesn't have to be! How to promote your book blog and get more readers for your posts. 
1) Ensure that all the images you use on your site are high-quality and optimized for SEO purposes. 
2) Share other people's content and promote yours – don't forget to give credit, though! 
3) Use hashtags when appropriate (e.g., #bookblogger). 
4) Consider doing a giveaway to reach new audiences or engage current followers with a fun activity they might not ordinarily do online. 
5) Comment on other bloggers' posts.
11: Start Making Money
Making money from a book blog is not as difficult as you might think. The internet has made it possible for anyone with an idea and some knowledge to make money online. There are many different ways to monetize your blog, but in this post, we will focus on the most common method: affiliate marketing. All you have to do is find products that fit within your niche, create content about them and then add links back to where they can be purchased or downloaded. Do this enough times, and after a while, the commissions will start rolling in without any additional work!
Here is 4 Best way to make a money book blog
01: Affiliate Marketing
Affiliate marketing is a business model where you promote someone else's products and services for a commission. Bloggers are often paid to write posts promoting or linking to other people's blogs, videos, podcasts, e-books, etc. Learn more about how to make money from affiliate marketing.
02: Google AdSense
Are you looking for a way to monetize your blog? How about creating an ad on Google AdSense and making money while blogging! You can earn $5 per 1,000 impressions. The best part is that this won't distract from the content of your blog. I've been using it for over a year and have seen great results with my blog traffic. Read more to find out how you can do it too! 
03: Patreon 
Patreon is a website that allows creators to get paid for their work. It's an easy way to make money online and have your followers support you in the process! You can also sign up as a patron of any creator, which means you'll pay them monthly with an amount of your choosing. Patreon has helped many artists, musicians, writers, and other content providers bring extra income on top of what they're already earning elsewhere. 
04: Sponsored Posts
Blogs are a great way to make money. Blogging is an easy way for you to earn income by providing valuable content on your blog. One of the best ways to monetize your blog is through sponsored posts, which will be discussed in this post. 
Sponsored posts should provide value to readers and help them achieve their goals with whatever they may be looking for on the internet. They can also include any product such as books, courses, or even physical products like clothes or makeup! The key thing about sponsored posts is that they need to bring something new and valuable for the reader- otherwise, it's just an advertisement. 
How to Start a Book Blog: The Bottom Line
"Have you ever wanted to start your own book blog? How do you know what to do first? What are some of the important things that come into play?" "It seems like a daunting task, but doesn't worry! I've got everything figured out for you."