What is WordPress malware? Malware, or malicious software, is a type of computer program designed to disrupt the regular operation. A common form of malware that has been increasingly affecting blog owners and marketers is those that target WordPress blogs.
These types of blog-targeting malware can cause all sorts of problems, including redirects, spamming the site with ads, and even stealing personal information such as passwords or credit card numbers.
These are ways to prevent these types of attacks on your website! One way would be by installing plugins like Akismet, which will help you detect any suspicious activity happening on your site and block it before it causes any damage.
Does WordPress need a security plugin?
Security is a significant concern for bloggers and marketers, which has led to many WordPress security plugins. These are designed to protect blog content from threats like spambots, malware, hackers, and more. It can be challenging to know what's best for your site, so here is a guide on how you can decide if WordPress needs one of these plugins!
10 Best WordPress Malware Removal Plugin, 2021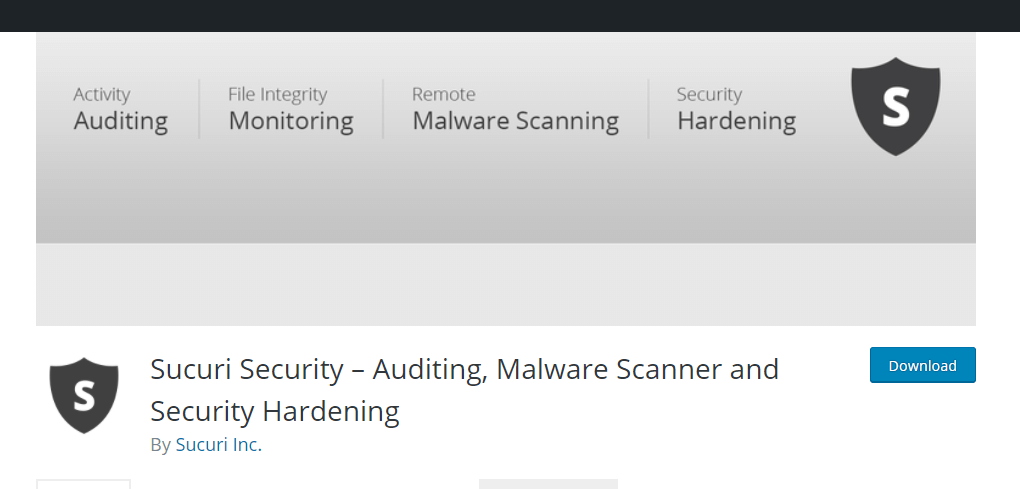 Sucuri Security WordPress Plugins are a great way to protect your blog from malicious attacks. Sucuri Security, founded in 2008, is one of the most comprehensive security firms on the web, and their plugins are just as powerful. Each year, the company protects millions of websites with its 24/7 emergency response team which includes industry-leading experts in malware and cybersecurity. If you're looking for an intelligent security plugin that will give you peace of mind, then look no further than Sucuri's free or premium version!
Wordfence is a valuable security plugin for WordPress that protects against brute force attacks, SQL injection (SQLi), and other malicious activities. Not only does it protect your blog from hackers, but it also offers the following features:
Firewall
Malware scanner
Blocking of suspicious IP addresses
Blocklisting of potentially harmful URLs
The Wordfence Security Plugin helps keep your website safe from hackers with its protective features such as Firewall protection and Malware Scanner, which scans all files on your site daily for any potential threats. It also includes Blocking of Suspicious IP Addresses to help prevent unauthorized access to your data by outsiders who have
03: AntiVirus WordPress Plugins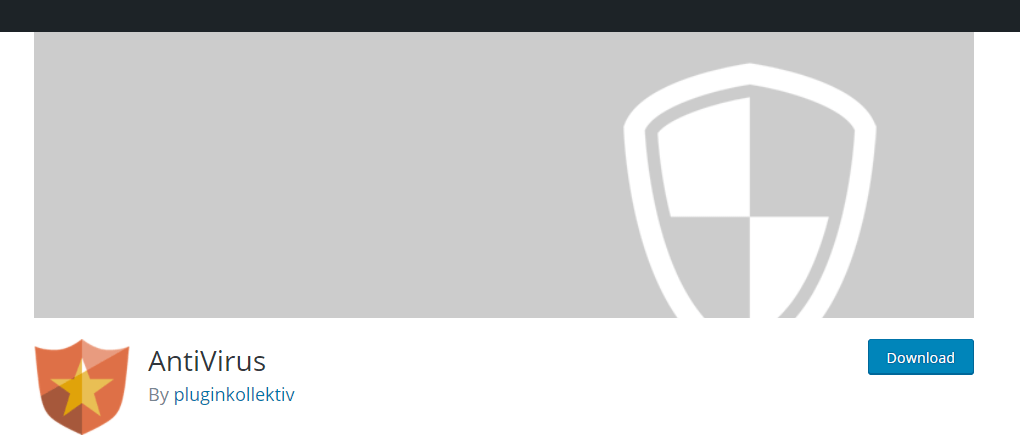 Anti-Virus WordPress Plugins are a necessity for any blog owner. We have compiled a list of the top five best Anti-Virus plugins to protect your blog from cyber threats and hackers.
The first is WordFence Security which is free, but we also recommend upgrading to Premium for an extra $5/month.
It's worth it since it gives you more features that will better protect your site and visitors, like blocking brute force login attempts, scanning files on uploads, and emailing you when someone tries to log in as another user.
The second plugin is BlogVault which helps keep hackers away by protecting against SQL injection attacks with its two-factor authentication option or "Block Brute Force Attacks" feature. This plugin also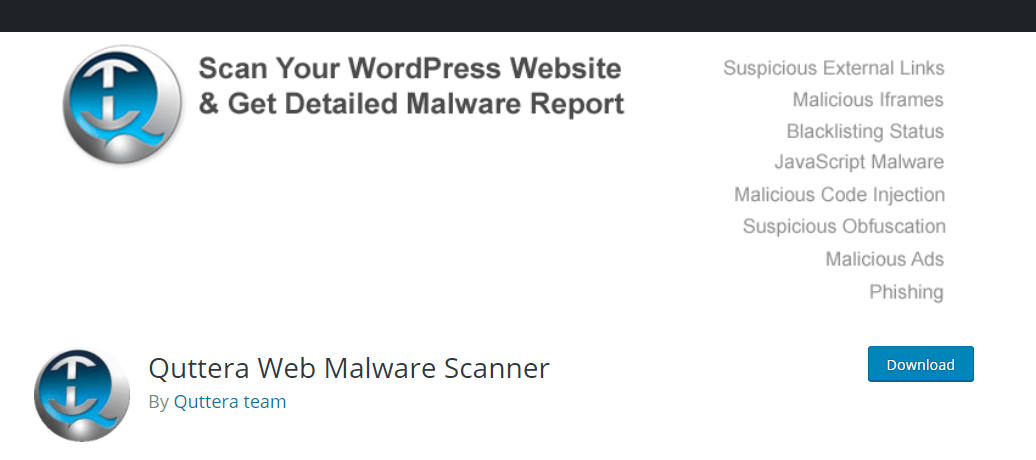 Quttera offers a web malware scanner that can be installed on WordPress without any coding experience. It's easy to use, and it is compatible with all versions of WordPress.
The Quttera Web Malware Scanner Plugin for WordPress protects websites from harmful viruses, worms, spyware, trojans, bots, and other internet threats by scanning files uploaded to the site or email attachments sent to users from inside the admin panel.
Quttera Web Malware plugin works with all versions of WordPress, including 3.5+. The Quttera Web Malware Scanner WordPress Plugin is a lightweight, easy-to-use plugin that scans your site for malware.
It can do this by reviewing all of the files on your website and checking their digital signatures against an online database.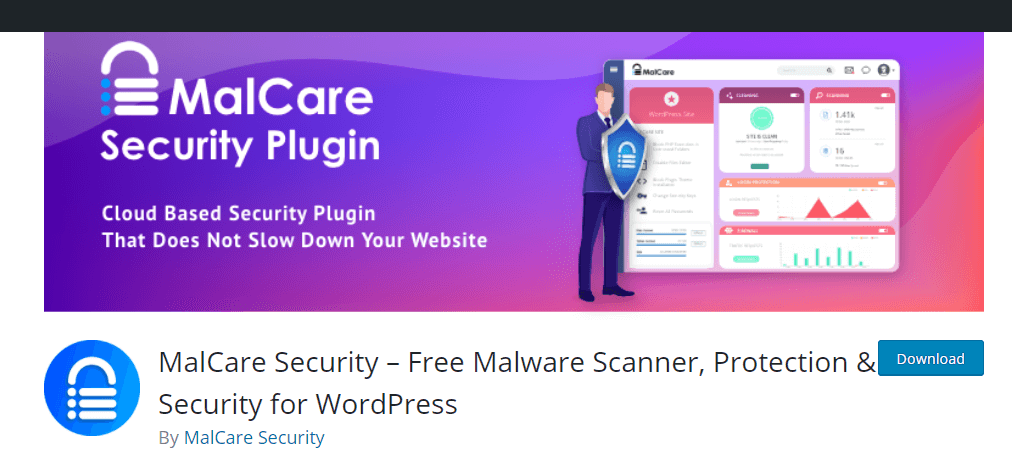 MalCare WordPress Plugins is the first security plugin that offers various tools to protect your blog from malware, spam, and hackers.
An expert has created the MalCare WordPress Plugin in the field with a passion for keeping blogs safe. It's easy enough for beginners but packed with features that will be appreciated by advanced users too.
MalCare WordPress Plugins offer five significant types of protection: it blocks new threats before they enter your site; detect existing threats on your sites, such as malware and spam; defend against current hacker attacks through automatic updates to plugin files; monitor who visit your area using our visitor tracking tool, which also records their IP address or country code so you can block unwanted visitors if needed; and scans.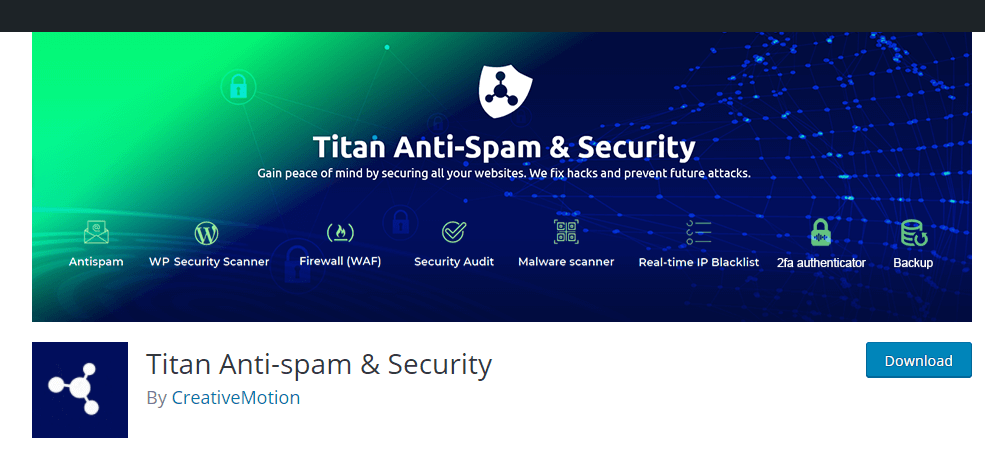 Titan Anti-Spam & Security WordPress Plugins are security plugin that protects your website. It uses advanced artificial intelligence to automatically detect and stop spam, malware, phishing attempts, and other threats.
Titan is one of the best anti-spam plugins for WordPress on the market today. This plugin also includes site protection, password protection, and security updates for your website, making it a must-have!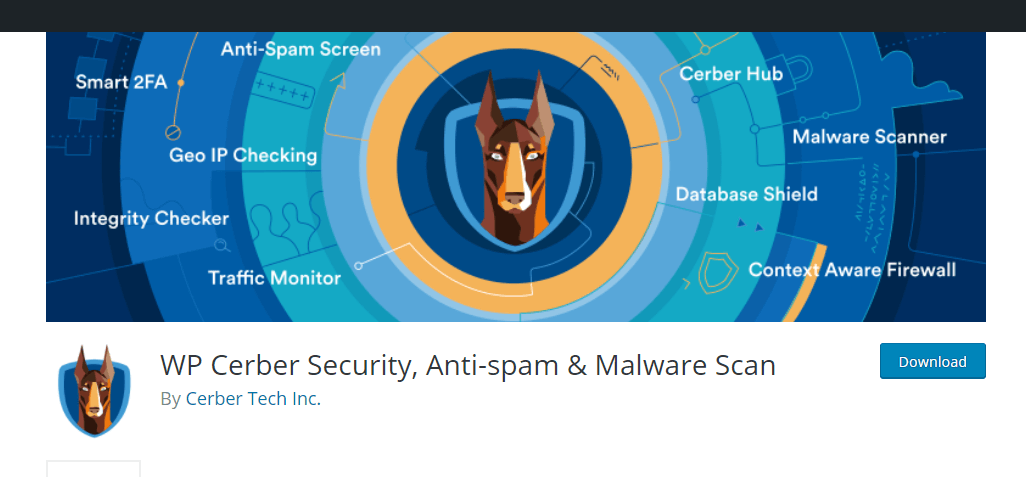 WP Cerber Security WordPress Plugins are a way to protect your site from hackers. These plugins can be used for other security measures, such as firewalls and virus-scanning software. There are many WP Cerber Security WordPress Plugins available for different purposes, including:
Malware Scanner – Scans all files on your server for any malware or viruses that may have been injected into them by hackers.
Brute Force Protection – Protects against hacker attacks by blocking IP addresses that match the patterns of known attackers.
Login Security – This plugin blocks brute-force login attempts and limits the number of incorrect passwords you can enter before being blocked from access to your account altogether.
WPScan is a free, open-source WordPress vulnerability scanner that can identify security vulnerabilities and configuration issues.
It's been downloaded more than 3 million times, with over 40% of those downloads coming from outside the United States. WPScan includes plugins for various WordPress sites such as WordPress.com, WPMU DEV Blogs, and many more.
WpScan is a free WordPress plugin that scans the plugins on your site for vulnerabilities. It can be used to identify if any of your plugins are outdated, insecure, or contain privacy bugs.
WPscan was created by Martin Holstege and released as open-source software under GNU General Public License v3+ (GPLv3+) with an MIT license exception clause in 2013. This vulnerability scanner includes many features such as identifying plugins, finding out if they are vulnerable, finding out if
The Clean Talk WordPress Plugins are a set of tools that can be used to block out any profanity on your site. This plugin is free and premium for both versions. Anyone with a WordPress blog can install it without any problem. This plugin has been featured on the Lifehacker blog as one of their favourite plugins for 2016 and provides an easy solution to keep your website family-friendly.
The Clean Talk Plugin offers two options: "Clean" or "Extra Clean." In the "Clean" option, some censored words will still show up as asterisks (*). In the "Extra Clean" option, all censored words will show up as dashes (-).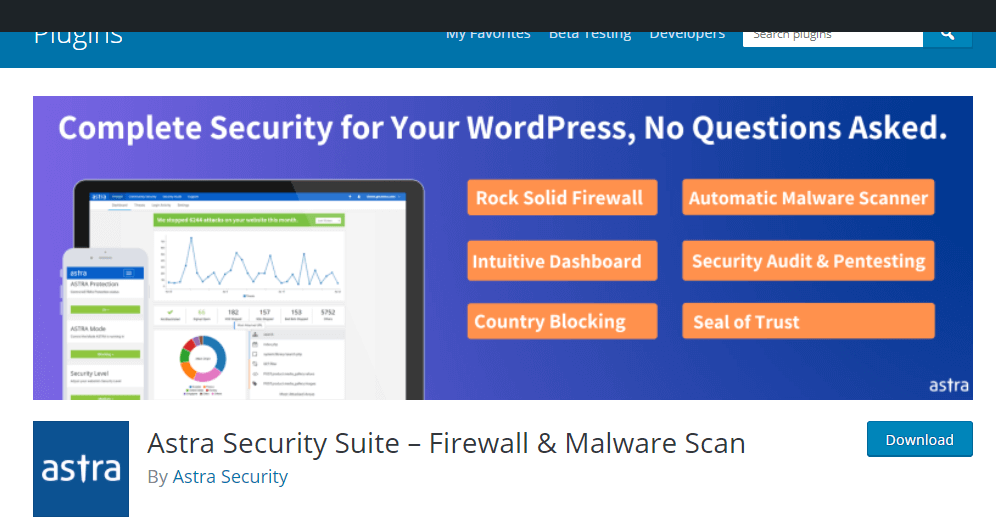 Astra Security Suite WordPress Plugins is a comprehensive, all-in-one security and optimization plugin that protects against hackers, malware, and other threats.
It offers many features to help protect your website from cyberattacks, such as scanning plugins for vulnerabilities, checking if the site has been hacked or blacklisted by Google Webmaster Tools, monitoring traffic on the site, and identifying suspicious activity.
Astra also includes tools to monitor users so you can identify those who may be carrying out malicious attacks to limit their access. It's easy to install and configure, making it simple for anyone who wants their blog protected at all times!
Read More :
01: Keyword Revealer Review | [$75] Appsumo Exclusive Deal
02: Hexomatic Review | Best Web scraping and Automation Tool
03: TextBuilder Review: ($99) lifetime deal
04: Shopia.ai Lifetime Deal – AI Content Writer, Scheduler & SEO Assistant
06: LongTail Pro LifeTime Deal :($69) Appsumo Exclusive Deal
Faq:
What is the best WordPress security plugin?
No matter how good your WordPress security is, you will never be able to stop every single attack. But you can have a few different plugins installed and use them all together for the ultimate protection.
WP Security Scanner: scans your entire website in search of any vulnerabilities that need to be fixed before hackers find them.
Wordfence: has an advanced firewall that blocks any malicious traffic from entering your site and helps keep it safe from DDoS attacks.
iThemes Security: monitors everything on your site with real-time diagnostics, so you know when something goes wrong or gets hacked. It also has backup features to restore the site from a previous date if anything does happen without having to completely
How do I remove malware from a WordPress plugin?
Malware is vicious software that is used to disrupt computers and networks. One way malware can get on your site is through WordPress plugins installed as 3rd party add-ons for WordPress.
Malware is a nasty problem that can affect your website and the experience of your visitors. You can take basics, simple steps to keep malware from infecting your site through WordPress plugins:
Make sure to update any plugins with newer versions when they become available.
Use caution when downloading or installing third-party content (such as themes or plugins) onto your site and only download items from reputable sources.
Use a plugin like Wordfence Security which can help protect against malware on both WordPress core files and WordPress plugins by scanning for malicious code in uploaded files before it gets installed on the site.
Which Is the Best WordPress Malware Scanner?
Sucuri is a WordPress security service that offers multiple powerful security features to scan for malware and vulnerabilities through its website or an API.
They offer a free version of their premium software to check your site for any known malware and vulnerabilities. Sucuri also provides many other services, such as protecting against brute force attacks on your login page with IP address filtering and firewall protection.
The company guarantees the safety of their customer's websites by offering 24/7 monitoring and emergency response teams ready to respond in case disaster strikes.
Sucuri has been around since 2008 when it was founded by Daniel Cid, who was previously working at Google as a webmaster for YouTube, where he developed his skills in securing WordPress sites from hackers.