What is keyword research.?
Keyword research is the way of finding keywords that your audience might use when searching for information. It's essential to do this before launching a new blog post, video, or article. Keywords help your posts rank higher on Google and other search engines. This can lead to increased traffic, which will, in turn, increase your revenue potential. The best way to find keywords is by using free tools like UberSuggest or Google Ads Keyword Tool. These tools are easy to use and provide great information about what people are searching for online that relates to your business.
Why do we need keyword research.?
In the digital world, there is no shortage of competition. It seems like every day, a new website or blog pops up that's vying for your attention and business. For this reason, it can be hard to grow a successful blog without some good keyword research. Keywords are the term and phrases that people use when searching online, so it's essential to choose them wisely. A keyword can have an enormous impact on how many visitors your blog receives.
12 Best Keyword Research Tools For SEO 2023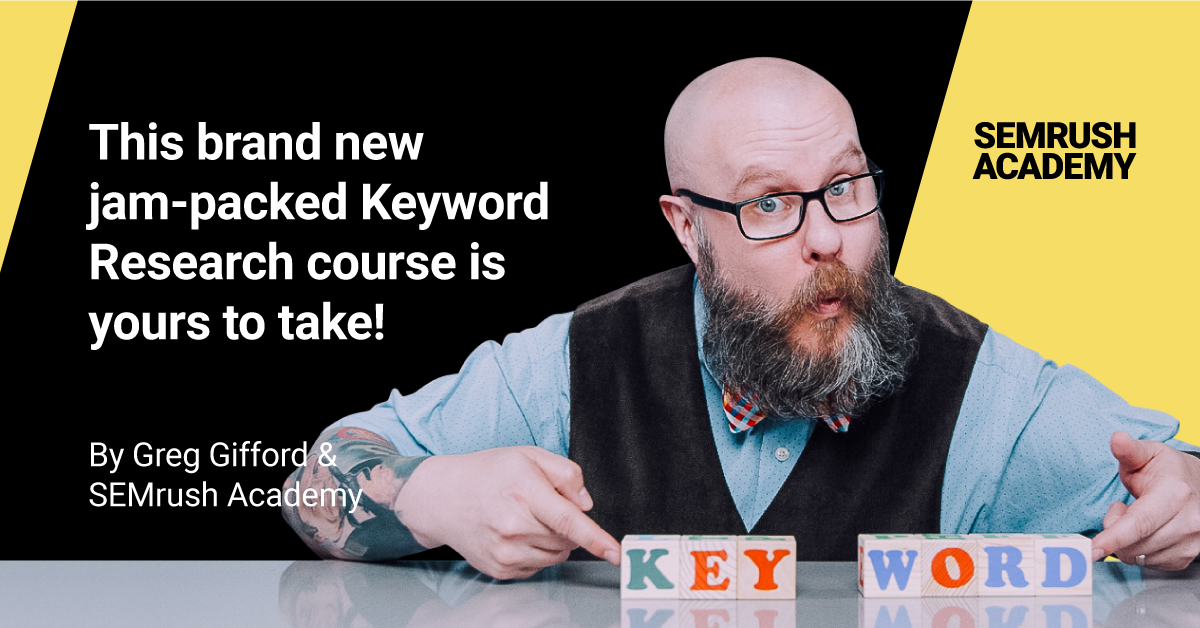 SEMrush is a popular keyword research tool that helps you find keywords for your blog post, organic SEO strategy, or PPC campaign. The SEMRush Keyword Tool allows you to find targeted keywords for any audience and location to expand your reach and create more revenue opportunities. You can use their Free Backlink Tool. This particular tool has been an invaluable asset when it comes to increasing traffic flow.
SEO Bloggers have the opportunity of taking advantage of the SEMRush API, which can be integrated into WordPress blogs or other blogging platforms such as Tumblr, Medium, etc.
The API will automatically extract all relevant data from within the forum, including on-page rank metrics. We will present you with how to do advanced keyword research with SEMRUSH, one of the best tools for analyzing keywords and optimizing your site.
Its easy-to-use interface will help you find out what terms people are searching for so that you can optimize your website content around them. Getting traffic from search engines is vital, especially when generating leads or boosting sales numbers – but it requires knowing where to focus your efforts to get the most results!
The idea behind SEMrush is simple: by using their powerful suite of analytical tools, marketers can identify which keywords drive traffic and conversions like no other tool on the market today.
KWFinder is an SEO software company that offers keyword research tools for bloggers and marketers. KWFinder's service allows users to generate lists of keywords related to a specific topic or website.
They have 3 plans: Basic, Pro, and Premium. Their Basic plan costs $15/month, while their Pro and Premium plan cost $25/month each. The Basic plan includes up to 1000 keywords per month, with the other two methods including unlimited searches.
KWFinder also has a free trial option where you can try out their service before purchasing it! It doesn't require any credit card information either, so there are no strings attached! You only need your email address to sign up for the trial, which lasts 10 days from when you register.
Answerthepublic.com is a website that offers keyword research tools for bloggers and marketers to find out what people are searching for in their industry.
AnswerThePublic allows you to type in keywords related to your niche into the search bar and provides you with a list of links from other blogs or websites on those topics.
It's easy to use, has access to more than 10 million search queries from Google, Bing, and Yahoo!, and provides an estimate of how many people are searching for your topic.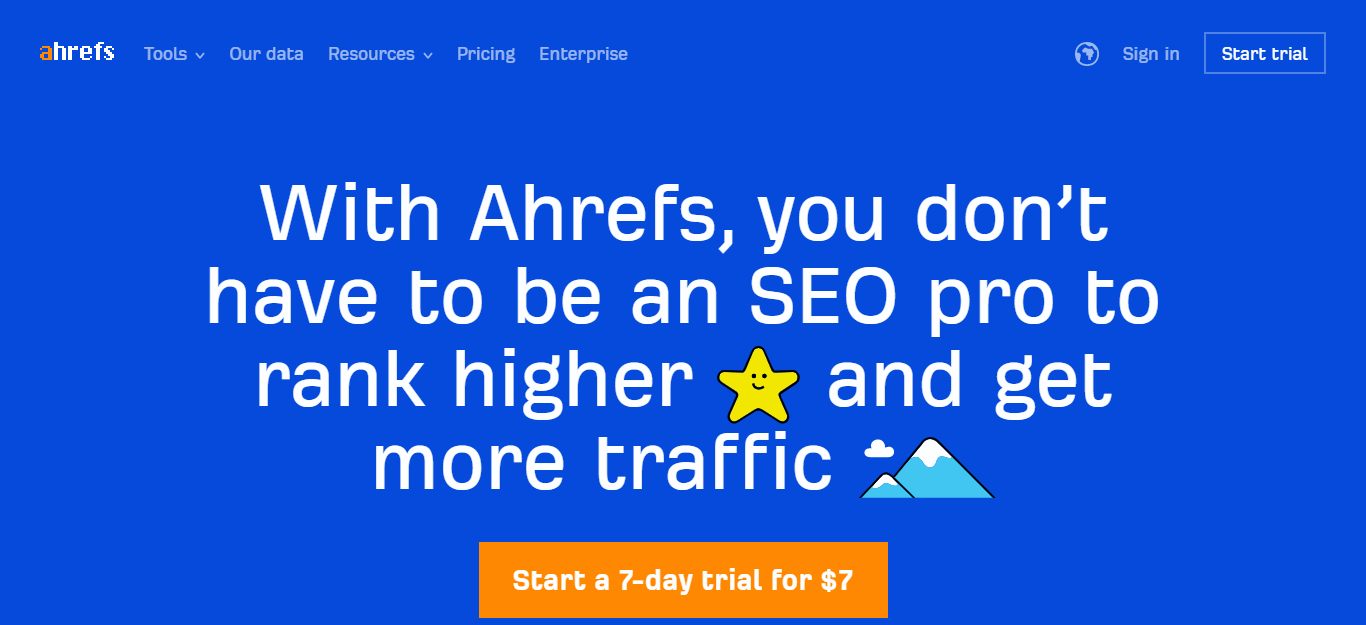 Ahrefs is a robust set of tools for keyword research. They have features such as organic search, ranking analysis, and backlink analysis that allow you to find new keywords and optimize your website. Let's dive into the benefits of Ahrefs Keyword Research Tools.
Benefits: Organic Search- Find out which keywords are getting searched on Google and Bing in real-time! Ranking Analysis- Analyze how well your website is doing with its current rankings by checking sites in the same niche or category as yours. Backlinks Analysis- See who links to your competitors' websites from their own site.
LongTailPro is an advanced keyword research tool that can help you find keywords and phrases relevant to your niche. It allows for up to 100,000 results from Google Adwords with the ability to filter out all of the irrelevant ones.
LongTailPro is a keyword research tool that helps marketers find keywords and phrases with lower competition but still generate traffic.
It's great for bloggers and marketers who want to write content around topics with less competition while still under the radar. LongTailPro has three different plans: Basic, Pro, and App Bundle.
The Basic plan includes up to 300 searches per month and several other features such as broad match search, suggestions from Google Autocomplete, Keyword Suggestion Tool (KWT), AdWords keyword suggestions, Negative Keywords Tool (NKT), etc. The Pro Plan includes 400 searches per month and adds to more in-depth analysis like rank tracking reports.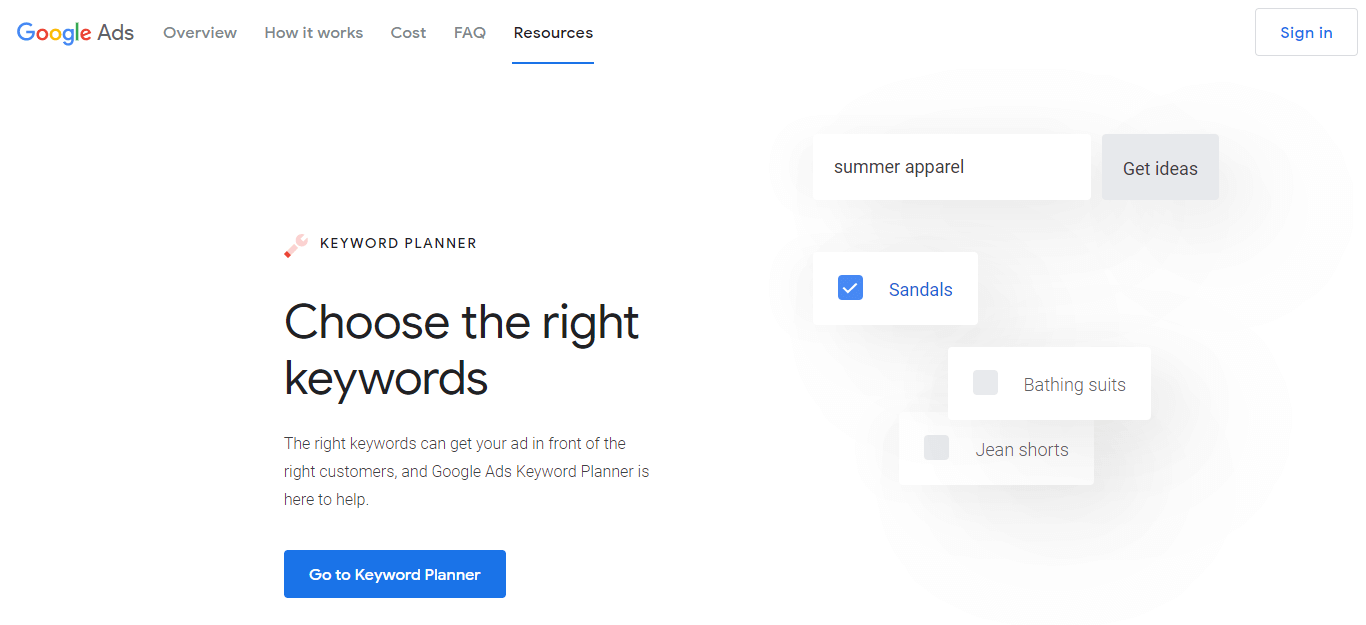 Google's Keyword Planner is one of the best places to do your keyword research. It provides monthly search volume, competition, and suggested bids for each keyword.
There are two versions of the Keyword Planner: one version that requires an AdWords account and another that does not. Google's Keyword Research Tool is free to use without an AdWords account, while it costs $5 per month with an AdWords account.
It provides an overview of the search volume and estimated competition for each keyword, so you can choose which ones are right for your website. The tool also includes a list of suggestions based on the queries you enter.
Spy is a keyword research tool that has been used by many marketing professionals to find trending keywords and high competition keywords.
It provides valuable insights on the SEO trends in your niche and the competitiveness of these terms. SpyFU will help you identify new opportunities for content creation, optimize existing content, and produce higher-quality backlinks with its domain search feature.
The average monthly cost of SpyFU is $99 per month; however, it offers a free trial to test out features before purchasing it. With SpyFU, you can discover trending topics and get ideas for blog posts to write about.
You can also see what other web admin is talking about, so you have content ideas and learn how to optimize your content. This article will go over what SpyFU offers and how it works to make sure you're getting the most out of this toolset.
There are so many tools for keyword research, but which ones you use really depends on your needs. Keywords everywhere is a tool that can help you find keywords in all the places they might be hiding (think: Google Adwords, YouTube search results).
It's great if you're looking to branch out past just one or two platforms and want to explore more of what the web has to offer.
Keywords everywhere were created by Jeremy Keith as an easy way for non-technical people who don't know any code or SEO tricks to find new keywords without having any prior knowledge of how it works.
Just enter a word and get suggestions from various sources like Google Adwords, YouTube, Amazon, Twitter.
These tools include search volume for keywords, the popularity of keywords and related searches, global rank tracker (for all major search engines), rank checker (to see if a domain name has any backlinks from other domains).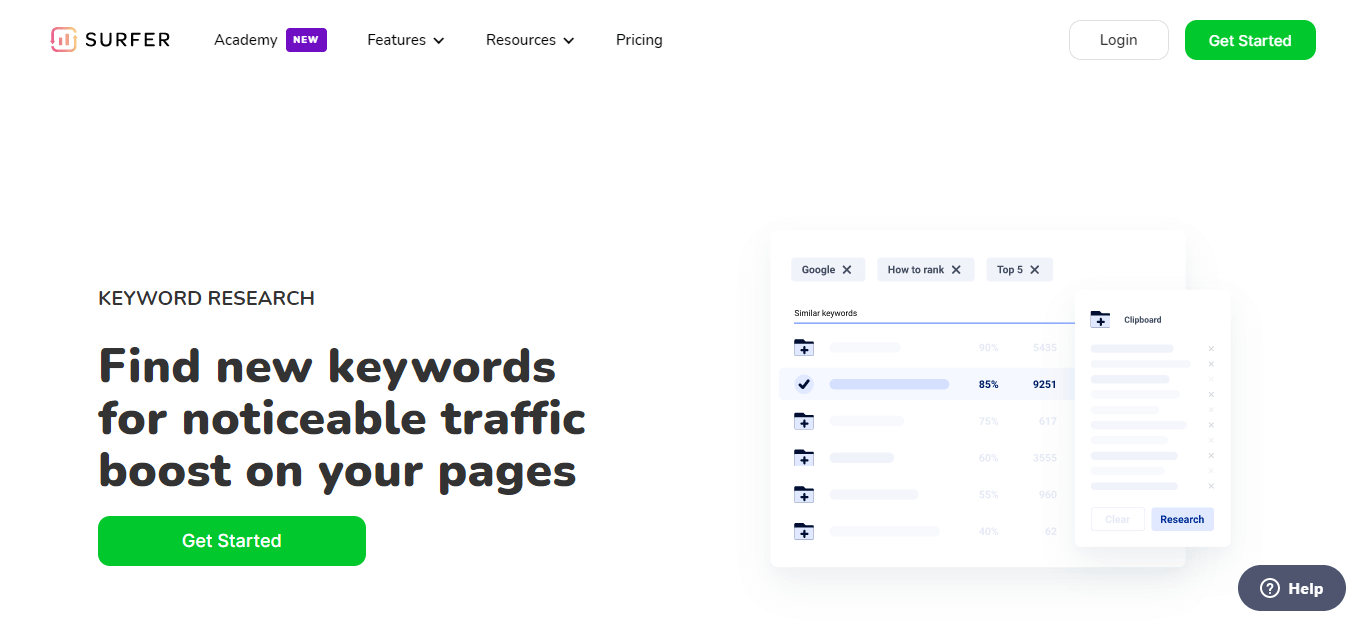 KeywordSurfer provides a variety of keyword research tools to help you find the best keywords for your content. Explore all of our available features and see how KeywordSurfer can save you time!
Keyword Surfer has been a trusted tool in the search marketing industry since 2006, helping marketers and bloggers find relevant keywords that will drive traffic to their websites while staying on track with Google's ever-changing algorithms.
Our advanced analytics allows you to discover new opportunities by looking at trends in keyword popularity over time, average monthly searches per keyword, and other metrics such as performance metrics, CPCs, cost per conversion rates, etc., all within an easy-to-use interface.
Best of all? It's free!. You can generate up to 10,000 keywords per day with no monthly limit or pay scale. With this tool, finding good keywords that aren't too competitive becomes an easy process- all without having to spend any money on advertising!
For bloggers who want their work seen by a broad audience but don't have thousands of dollars to invest in ads, this keyword research tool could be the perfect solution.
SECockpit is a free tool for keyword research that provides an overview of the keywords, competitiveness, and related topics. It also has several other features you may find helpful when researching your next blog post or article.
SECockpit Keyword Research Tools are designed to help you with the process of identifying high-value keywords and long-tail phrases that will increase traffic to your website and improve your SERP rankings.
SECockpit allows you to create keyword lists by selecting one or more categories such as "Health," "Business," or "Technology." You can then refine these further by adding words like 'weight loss, 'sugar,' or 'cell phone.' The list will show all relevant terms in alphabetical order, along
KeywordTool.io is a keyword research tool that helps you find keywords and phrases for your blog posts, articles, or marketing campaigns.
You'll be able to see the keyword search volume of each word and term as well as its competition level in Google Adwords Keyword Tool so that you can make the best decisions on which words are worth using in your content.
You can also get suggestions from this tool by typing in a keyword or phrase to find what other people are writing about. It's free to use and has some great features like:
Exporting data into CSV format for easy editing with Excel.
Generating lists of popular keywords related to your topic,
Finding out what social networks have active conversations about specific issues,
Discovering concepts trending on Twitter right.
Moz Keyword Explorer is an advanced keyword research tool that helps you find the best keywords to target your content. The Moz team analyzed 1 trillion searches from Google and their own databases, so you know that they'll offer accurate data about what people are searching for on the internet.
The Free version of this keyword research tool includes:
An estimate of how many times each word was searched in the last 12 months (Google Ads).
A list of search suggestions based on popular queries related to your seed keyword(s) or phrase(s).
Link popularity of sources like Wikipedia, YouTube, Bing, Yahoo!, and more.
It has over 1 billion keywords available to search from the Google Adwords database. Moz Keyword Explorer is also great for discovering new topics to write about on your blog by searching related terms and phrases in its associated searches section.
Read More :
01: Keyword Revealer Review | [$75] Appsumo Exclusive Deal
02: Hexomatic Review | Best Web scraping and Automation Tool
03: TextBuilder Review: ($99) lifetime deal
04: Shopia.ai Lifetime Deal – AI Content Writer, Scheduler & SEO Assistant
06: LongTail Pro LifeTime Deal :($69) Appsumo Exclusive Deal
FAQ :
What is the best-paid keyword research tool for SEO?
Every blogger wants to rank high on search engines, and the best way to do this is through SEO. Finding the right keywords can be tricky, which is why people turn to paid keyword research tools for help. There are so many tools that it can be tough to know which one suits you best – but we're here to help! We've selected a list of some of the most popular paid keyword research tools below. This should make your decision about which one is best suited for you much easier:
The following are 5 popular paid keyword research tool options: SEMrush, Moz Pro Keyword Tool, Ahrefs Keywords Explorer, WordStream Free Keyword Tool, and SpyFu. However, there are also free options such as Moz's keyword tool, which is worth checking out if you're just starting out or if you don't have much money to spend on a tool.
Best keyword research tool for Amazon.?
It is a bit of a complex question about which is the best keyword research tool for Amazon. First thing you have to figure out what type of keywords you're looking for. If you want more broad terms related to your product, I would recommend using Google Trends or the Google Ads Keyword Tool. If, instead, you're looking for long-tail keywords that relate specifically to your product and not just generic words like "coffee" or "jeans," then I would recommend using SEMrush's Keyword Research Tool. It will help narrow down your search so that it only pulls up relevant results from someone searching for products on Amazon.