What is a comment plugin?
A comment plugin is a piece of code that allows your visitors to leave comments on your site. It can be installed on WordPress, Joomla, Drupal, and other content management systems. Comment plugins are typically used to allow readers to interact with an article or blog post you've written. They're great for getting feedback from people who've read the material and want to share their thoughts about it!
This plugin is a must for bloggers. It allows you to easily manage and moderate comments on your blog posts by adding a "Comment" button to the bottom of each post, which will automatically open up the Comments Reloaded interface with all the latest comments in one place. You can disable or enable individual comment threads, delete spammy comments that are flagged as spam (or just ones you don't like), reply to commenters directly from within Comments Reloaded, see who has replied to your comment without having to return to your blog's main page, and more! 
Comments Reloaded is a wp plugin that lets you subscribe to comments and replies so that you can get notifications when people leave new ones. It's also great for site owners who want to be notified of any feedback or questions they may have received from their readers, especially if they don't actively monitor the blog themselves. The plugin has been downloaded over 30,000 times and reviewed by more than 700 people, with an average rating of 4 out of 5 stars on WordPress.org. Comments Reloaded works with both self-hosted WordPress sites as well as those hosted on wordpress.com.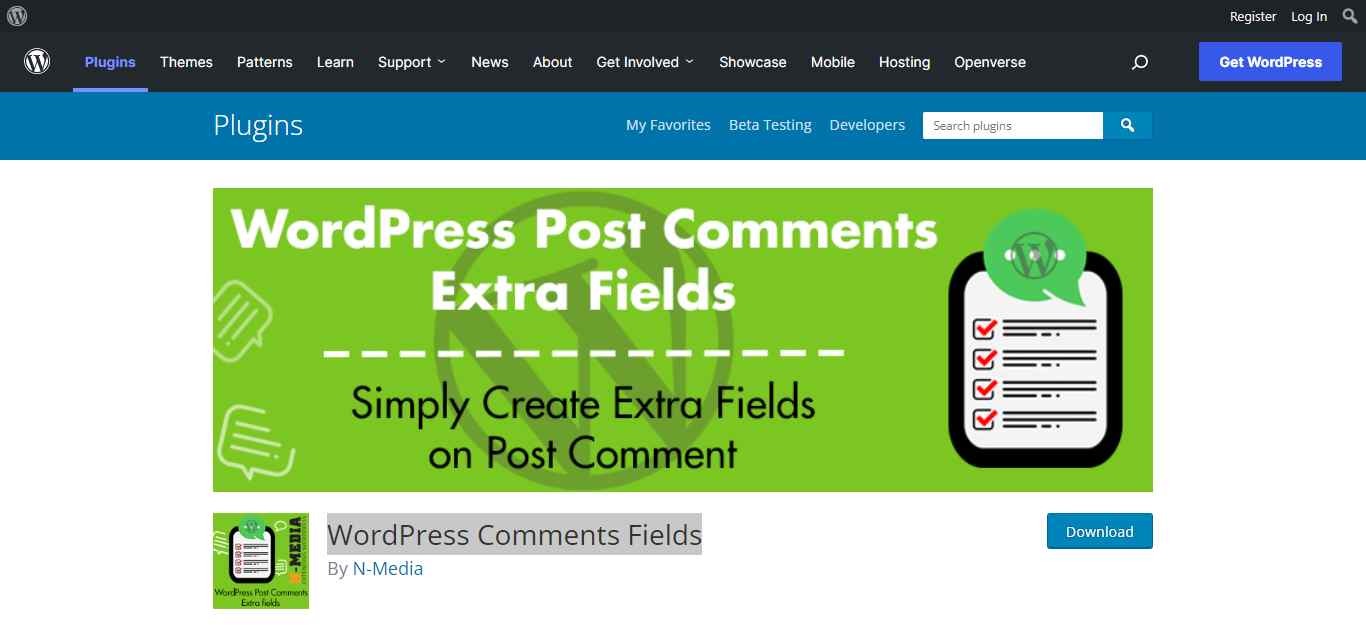 WordPress Comment Fields plugin is a free and easy way to make your blog more interactive. It allows you to add text fields for readers to provide feedback, ask questions, or share their thoughts on the topic in a comment. The best part? You don't have to know how to code at all! 
Daniel Bachhuber develops comment Fields, and it's available as an open-source extension for WordPress.org users (requires version 3.5 of WordPress). Users can install this plugin with one click from within their dashboard without prior knowledge of PHP or MySQL coding languages – just basic WordPress skills are needed!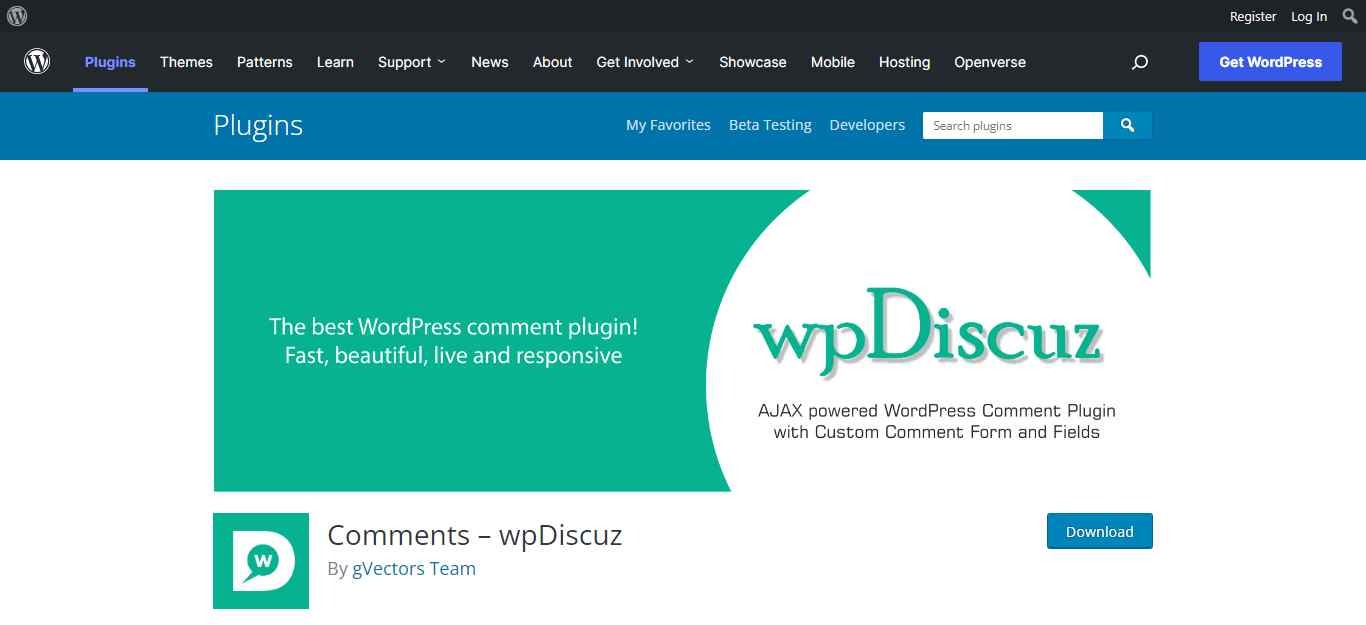 There are many plugins that we can use to help with the functionality of our site, and this post is going to be focusing on one in particular. The plugin I'm talking about is called WpDiscuz. This plugin provides a forum-style interface for visitors to interact with each other through comments or replies. It also has excellent features, including threaded discussions, avatar support; spam protection; forums section management tools; permissions control, and more! 
Disqus is a famous comment system that can be used with most blogging platforms. The Disqus app allows you to moderate comments, weed out spam, and get insightful analytics on your visitors. Each time someone leaves a comment on your blog post, they will automatically be added to the Disqus community for your blog, and this way, you can have an ongoing conversation with them about what they think of your content!
It's also worth mentioning that Disqus has been in use since 2007, so it's got quite a bit of experience under its belt when it comes to keeping commenters happy. Interested in learning more? Read my article "Disqus Comment System Plugin," where I show you how easy it is to install the plugin and start using it!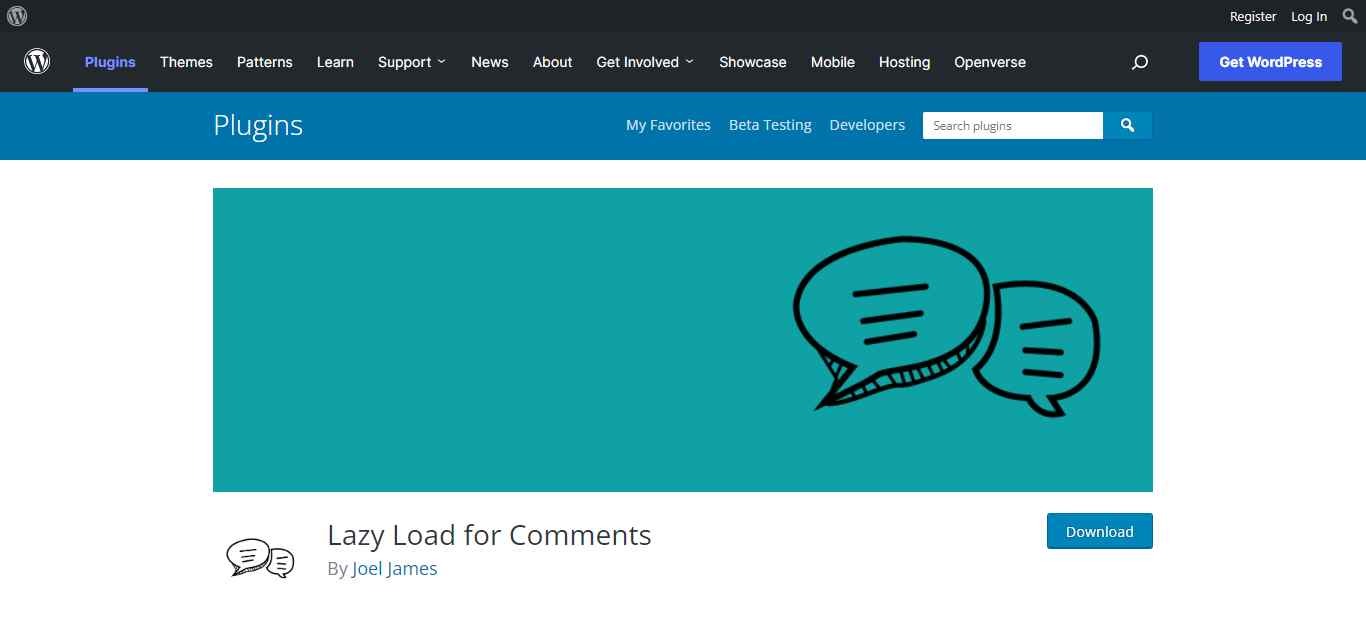 The Lazy Load for Comments plugin is a lightweight, fast-loading solution to the problem of slow performance on your blog. It does this by lazy loading images that are not in view. This means that when you scroll down and see a photo you can't see before, it will now load asynchronously. You don't have to do anything because the plugin takes care of everything! 
So if your blog has been feeling slower lately or if you're looking for ways to improve page speed, try installing the Lazy Load for Comments plugin today!
ReplyBox is a new WordPress plugin that lets you reply to comments in real-time. It's perfect for bloggers who want to engage with their readers, and it's free! The ReplyBox plugin helps you respond faster and more efficiently by adding a live comment box right below your posts. You'll never miss a question or complaint again!
If you have any questions about the ReplyBox plugin, leave them in the comments section below this post.
Yoast Comment Hacks is a free plugin that will help you manage your comments and improve the quality of your blog without any extra work. It has some great features, but what I find most valuable about it is its ability to surface those comments with spelling or grammar errors so you can quickly edit them before someone else does.
If you're a blogger like me who spends hours each day trying to keep up on social media, blogging, and everything in-between – Yoast Comment Hacks will make your life so much easier! Give it a try today!
WP Social Comments is a WordPress plugin that allows you to display social media comments on your blog. It's easy to set up and only takes a few minutes. This plugin is not for everyone, but it can be beneficial to encourage user engagement with your site.
This plugin has been viral among bloggers looking for ways to engage their readers and increase traffic to their sites or blogs. WP Social Comments does this by providing another way for visitors of the site or blog post being commented on and other readers, followers, subscribers, etc.